Gulabo Sitabo: Film Review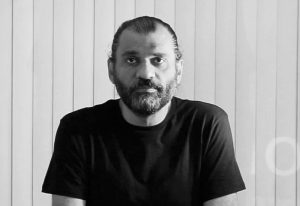 The Cast: Amitabh Bachchan, Ayushmann Khurrana, Vijay Raaz, Brijendra Kala, Farrukh Jaffar, Shishti Shrivastava, Nalneesh Neel
The Writer: Juhi Chaturvedi
The Director: Shoojit Sircar
The Story:
Chunnan Mirza (Amitabh Bachchan) is an old, sulky caretaker of a fragile mansion Fatima Mahal in Lucknow owned by his wife Fatima Begum. Mirza squabbles with an equally mean clan of his tenants led by Baankey Rastogi (Ayushmann Khurrana) over rental property matters. The word gets out and grabs the attention of other parties who join the charade.
The Review:
Welcome to the future. Not that the film is futuristic, but Gulabo Sitabo is the first Bollytown flick of 2020 to go online streaming without theatrical release. The change sounds quaint and so is the movie. The story is revealed in modern day Lucknow where a bunch of greedy, yet goofy minds try to play games and tangle deep in their own traps. A tale of landlord-tenant dispute in a dying mansion that keeps you engaged if not glued to your screens.
Amitabh as Mirza Chunnan is good. We have seen him playing a few jolly-grumpy-beardy characters in some recent movies (remember 102 Not Out). And Mirza has his moments in Gulabo. Very Ok, less Ok and may be Ok. He stays in his character as you love him, feel for him or hate him with his funny big nose, which (the nose) at times looks fake. Big B has more screen time than others in the film and rightly so as the story dances around him. A clueless penny pincher with faint math skills, Mirza tries to over smart his insecurities as life quickly slips off his hands. What happens next is the big question.

Baankey Rastogi is cunning and sways between crafty and caring. As always Ayushmann Khurrana has given his best. He is one of those actors who live in their characters and it is true for most of his films. Having said that, he has been doing such characters for a while now. A small-town confident lad with local semantics and anecdotes. Overwhelming? Yes. Boring? Not yet but soon. He tried different in Gulabo where Baankey is a tricky ride, but he looked a little weary. It might be what was required of him, but I guess it's time for AK to explore more.
Female artists are impressive, and I wish they had more to do in the narrative. Farrukh Jaffar, Shrishti Shrivastava, Archana Shukla have played their parts pretty well. Gulabo is written by Juhi Chaturvedi and I have no idea why she couldn't give a chance to her female characters to perform in this all male tale circus.
Vijay Raaz and Brijendra Kala are well casted and have done what they mostly do, which is good performance.
And yes, it is Lucknow and the film is seasoned with sweet Urdu. Sounds stereotypical! Well the contrast of Lucknow Urdu and Lucknow street language works for the narrative. However, the street slang carries the story forward and the linguistics are merely a deco.

Script and screenplay live somewhere between good and awesome. Same goes for direction. Shoojit is a talented director who has also made films like Madras Café, Piku. With a star cast he has done a great job for Gulabo. Let's wait and see if he has more cats in his hats.
Music? Honestly, Shantanu Moira could have done better. Way better. Gulabo deserved to have at least one super song. I know it's not fair to compare films or songs but let me say it. I was waiting for a number like Emotional Attyachar (Dev D) or Chak De Phatte (Khosla ka Ghonsla). The song Madari Ka Bandar tries to fit the fun with good lyrics and vocals but wanes and so do the rest of the tracks. Music of Gulabo is well timed and forgettable.
So, what happens to the soup when they finally concoct it? Is it well done? Is it overdone? Why the title Gulabo Sitabo? Well no spoilers here but if you are looking for a lighthearted, funny, easy-on-eyes-and-ears joyride then get set and go. The 124 minutes of Gulabo Sitabo will not disappoint you.
Gulabo Sitabo is available on Amazon Prime.
Latest posts by Naeem Rabbani
(see all)
Facebook comments