Some useful mobile apps for professionals working from home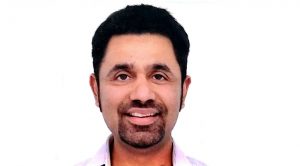 During the Covid-19 lockdown many professionals have been continuously working from home. There are many difficulties which one has to face while working from home and the most important of those difficulties is lack of office infrastructure and accessories including printers and scanners. In this scenario, the following mobile apps can be used to compensate for office accessories.
CamScanner
This is a very popular mobile app and is available for both iOS and Android. This mobile app has a user-friendly interface and can be used to scan documents in high resolution. Users have the option of scanning their documents in black and white or colored modes. CamScanner gives an option to combine different pages in the form of one document or to have them scanned in separate pages. This app is completely free to use though you will have to make a free account to sign in. The only drawback of this app is that it leaves a small watermark on the scanned documents. This
Adobe Scanner
This is also a very popular app and does not leave any watermark on scanned documents. This app has a good interface that lets the user search scanned documents easily. Adobe scanner is compatible with both Android and iOS.
Docusign
In-office work signatures are required on many documents in routine and the absence of printers can be a major limitation for many professionals who are expected to work from home. It is possible that one needs to sign a document urgently and this app can come handy in such situations. This useful app lets one sign any PDF or Word document directly from the touch screen of mobile phone which can then be easily shared. This app allows a limited number of signatures per month for free accounts and users have to pay to keep using the app after exceeding the limit for free signatures.
Whatsapp
The inclusion of this app on the list might surprise you as Whatsapp is one of the most frequently used app worldwide and with more than two billion users, most of the users already know about all features of this app. However, very recently Whatsapp has increased the number of users which can be added to both video and audio calls. Previously, only a maximum of four users could be added to an audio or video call but now Whatsapp has increased the limit to a maximum of eight users. This is especially useful for those users who do not have access to paid features of conference calling apps such as Zoom or Google Meet.
Google Find My Device
There can be many situations in which this app can come in handy for professionals while working from home. This is a great service by Google and is now also available in the form of an app for mobile phones. Find My Device is an application and service provided by Google to remotely trace and locate Android devices such as phones, tablets, and watches using a map.
One great feature of this app is to play a sound on the lost device on full volume even if the device is set to silent or don't disturb modes. Using another feature, users can remotely lock their devices and are also able to send the message to the lost device and provide cell phone numbers that can be contacted in regard to the owner of the device. In case of any theft, users can use this service to delete all the content in their lost devices, however, the device can't be re-located once all the content from the device is erased.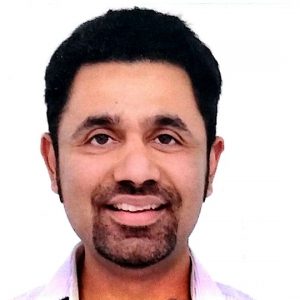 Latest posts by dr fahad azam
(see all)
Facebook comments