Etiquette for online meetings during COVID-19 pandemic lockdown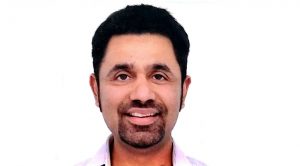 COVID-19 pandemic has forced employees of many institutions and organizations all over the world to work from home. In this situation, it is expected that most of the employees will spend a lot of time on online meeting apps and websites such as Google hangouts, Google meet and Zoom. These online meeting apps have suddenly also gained significant importance with people related to academia as almost all teaching and learning has also moved online.
In this scenario, it becomes important to be careful about video conferencing etiquette, some of which I have listed below:
a)       Proper lighting: It is very obvious that lighting during video conferencing is extremely important so all participants can properly see each other. Faces of all participants should be clearly visible and background should have less light in comparison to face for best results.
b)      Noise: For best acoustics you should select a room with curtains and carpet or rugs to minimize echo. Rooms without carpets and with less furniture will result in high echo which might disturb other participants.
c)       Background: Background should be consistent for meetings and ideally should be clutter free. Preferably there should be no doors behind the presenter as it might result in someone accidentally coming in during the meeting. Presence of mirrors or any surface which can reflect light can be very annoying for other participants. Presence of a curtain of a light color behind the presenter can be a good option as it will reduce noise echo.
d)      Keeping mic off: It should be clearly communicated to all participants to only switch on their mic when they want to say something and switch it off when they are quiet. This will help to keep noise low for all participants. This becomes even more important in case of online academic sessions in which usually one teacher is speaking and other participants are trying to focus on the content. Some ground rules might be decided beforehand that participants may give comments or ask questions by writing in the simultaneous live chat window. This will further help reduction in unnecessary noise.
e)      Test-run: It is always a good idea to see yourself in the camera before going live and checking the speed of your internet connection.
f)        Looking good: This one seems to be very important. Looking professional during a business meeting or an online class is very important as participants tend to take a presenter more seriously if someone is well dressed. It is important to wear clothing which is comfortable and relaxed yet gives a professional look. Female participants may wear slight makeup which they normally do in office hours to look professional.
g)       Keeping your desktop clutter-free: This one is most important in my opinion. At times during online meetings and presentations you might open a window with some confidential emails and files which might cause embarrassment or problem. So it is a good idea to close all unnecessary apps and windows especially confidential emails before starting an online session.
h)      Alternative source of internet connectivity: Sudden loss of internet connectivity during an important meeting can be frustrating
i)        Cooperation of your family: Lastly, asking for your family members to cooperate is very important. In these stressful times when everyone is forced to stay home, it is a good idea to inform every family member beforehand about timings of your online meetings and to acknowledge their support. It is expected from all professionals to make an effort that children and other family members do not cause distraction during important online meetings and especially teaching sessions of faculty members in academic institutions.  If it is not possible to avoid distraction at home during important meetings, participants can attend the online meeting from their offices.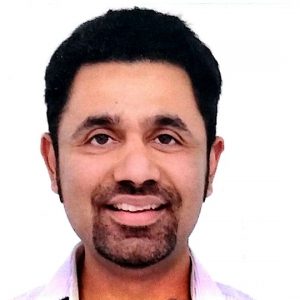 Latest posts by dr fahad azam
(see all)
Facebook comments