Interview with the Ambassador of Qatar H.E. Saqar bin Mubarak Al Mansouri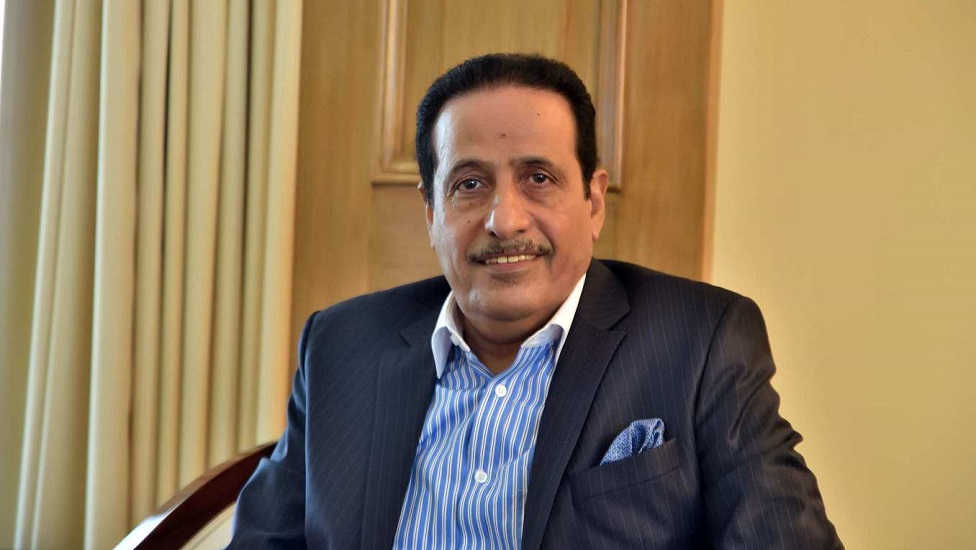 The State of Qatar is an important friend of Pakistan.  During his visit to Pakistan, the Amir of Qatar His Royal Highness Tamim bin Hamad Al Thani announced plans of multi-billion dollars investment in Pakistan. Qatar is already the major supplier of LNG to Pakistan and is ready to meet Pakistan's future energy needs.  This partnership between two friendly states is further flourishing at a rapid pace.
HumSub conducted an interview with the Ambassador of Qatar His Excellency Saqar bin Mubarak Al Mansouri to know about the state of the relations between the two countries.
HumSub: His Excellency, would you please give us some details about the cooperation between Qatar and Pakistan in Energy Sector and its future prospects?
H.E. Al Mansouri: The State of Qatar and Pakistan enjoy friendly cooperative relations and there is a common desire to strengthen them in all fields. As far as the cooperation in energy sector is concerned, the signing of a long-term agreement to import about 3.75 million tons of LNG annually from Qatar has marked a new beginning of the economic partnership between the two brotherly countries.
This agreement contributed to reducing the energy shortage Pakistan was facing, and that came to underscore the deep relations between the two brotherly countries and people and as an attempt from the Qatari Government to support Pak government dealing with the energy shortage.
Moreover, the President and CEO of Qatar petroleum during his visit to Pakistan held talks with the Prime Minister of Pakistan and expressed Qatar Petroleum's keen interest to enhance its investment in Pakistan stressing the importance Qatar Petroleum attaches to Pakistan as a promising energy market after signing a contract to supply LNG and its commitment to secure Pakistan's future energy needs. The investment opportunities in the field of oil and gas exploration as well as refineries were also discussed during the meeting.
HumSub: How many Pakistanis are currently working in Qatar? What are the future plans for giving more jobs to Pakistani workers?
H.E. Al Mansouri: There are about 170 thousand Pakistanis working in the State of Qatar, contributing to the development process there, and we appreciate their role and their participation in this regard.
Qatar will continue to recruit Pakistani workers, as there is an online platform containing useful data created for job seekers, a number of accredited recruitment agencies have been chosen in Pakistan, and the Pakistani side has been provided with the list of recruitment offices in Qatar considering the importance of coordination between the two sides.
In addition to that, the State of Qatar has opened two visa centers in the cities of Islamabad and Karachi to facilitate the issuance of visas to Pakistani citizens.
HumSub: How much Qatar has invested in Pakistan in recent years as Foreign Direct Investment? What are the future plans?
H.E. Al Mansouri: His Highness the Amir of Qatar, following his recent visit to Pakistan, directed to support the Pakistani economy with 3 billion dollars in the form of deposits and direct investments to underscore the strength of bilateral relations and express the confidence of the State of Qatar in the strength of the Islamic Republic of Pakistan's economy.
I want to explain here that the economic ties between the State of Qatar and Pakistan have recently witnessed a remarkable development, as bilateral trade exchange has reached two billion dollars, ranking Pakistan as Qatar's 13th largest trade partner, as Doha -Karachi shipping route has boosted the trade ties.
There are about 1400 joint companies operating in various fields, as well as 7 companies completely owned by Pakistanis. Qatar encourages the businessmen of both countries to contribute to the development of bilateral trade cooperation and seeks to bring the Qatari companies and their Pakistani counterparts closer to cooperate in the interest of both countries, and an MOU was signed during the visit of His Highness The Amir for the establishment of joint working group on trade and investment.
There is a common desire for cooperation in the field of power generation, agriculture, food processing, livestock, housing, tourism, services and real state. I would like to point out that Qatar has offered Pakistan its potential to upgrade the five largest airports in Pakistan, and to update them with the latest technology and design, inspired by the spirit of achievement at Qatari airports, through the provision of both financial and technical assistance.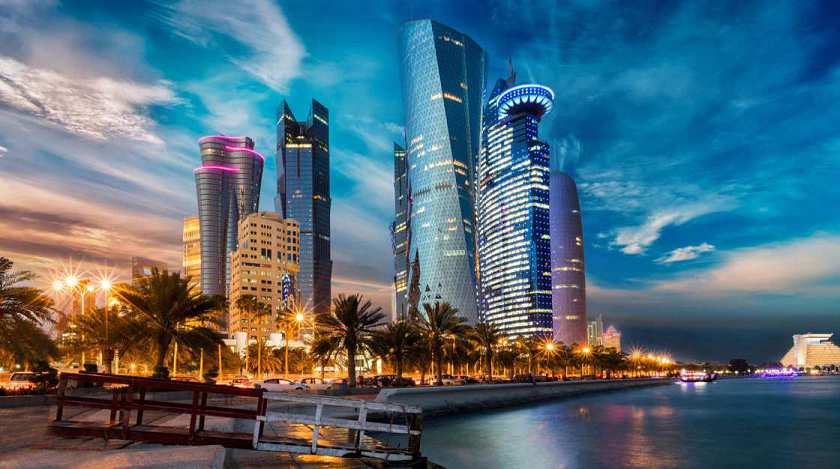 HumSub: Qatar is fast emerging as an education hub with establishment of Qatar Foundation, which is giving scholarships to many young people from around the globe. Can Pakistani students avail these scholarships for higher education? How many Pakistanis are studying or being employed at the education city?
H.E. Al Mansouri: Qatar's constitution stipulates that Education is a fundamental element for the progress of society which the State fosters and endeavors to make available to all. The State of Qatar has made great progress in the field of education in recent period, becoming the first Arab and sixth in the world in terms of quality of education and has devoted enormous funds to education, spending 2.8 percent of GDP on research.
The state of Qatar aims to build an educational system that meets modern international standards and parallels the best educational systems in the world. This enormous spending on education is not limited to Qatari nationals, but Qatari universities such as Qatar University and Hamad Bin Khalifa University offer scholarships to students from all over the world in various disciplines.
There is coordination between the concerned Pakistani and Qatari authorities in this regard and the State of Qatar welcomes Pakistani students and encourages them to apply through electronic channels available to benefit from Qatari scholarships.
There are already Pakistani students who study and work in various universities in Qatar. I would like to state here that Pakistan is the largest beneficiary of the Qatar's initiative for the education of Out-of- School Children across the world as under an agreement signed last year, Qatar sponsors educating 1 million out of school children in Pakistan.
HumSub: Qatar is fast becoming a center of Art & Culture. World class museums and galleries are being built there which are adding famous pieces of art to their collection. Can you please tell us some more about them?
H.E. Al Mansouri: The State of Qatar has established many important strategies and objectives aimed at making it one of the most important cultural countries on both an international and local scale. It aims to do so through its organization of cultural events such as festivals, seminars, lectures, evenings, art galleries, book fairs, workshops, comprehensive training for beginners and focusing on the promising younger generation and supporting it.
A remarkable manifestation of art and culture in the State of Qatar is The Cultural Village "Katara", the largest and the most multidimensional cultural project. It is a place where people come together to experience the cultures of the world.
There are other exemplary museums like Museum of Islamic Art and the Arab Museum of Modern Art and Qatar Olympic and Sports Museum. His Highness the Amir, this year, has inaugurated the Qatar National Museum as a witness to Qatar's past, present and future, giving it a voice to publicize Qatar's rich heritage, rich culture and the vibrant future aspirations of its people, expressing its place in the world by highlighting ties and relationships of Qatar with the rest of the world.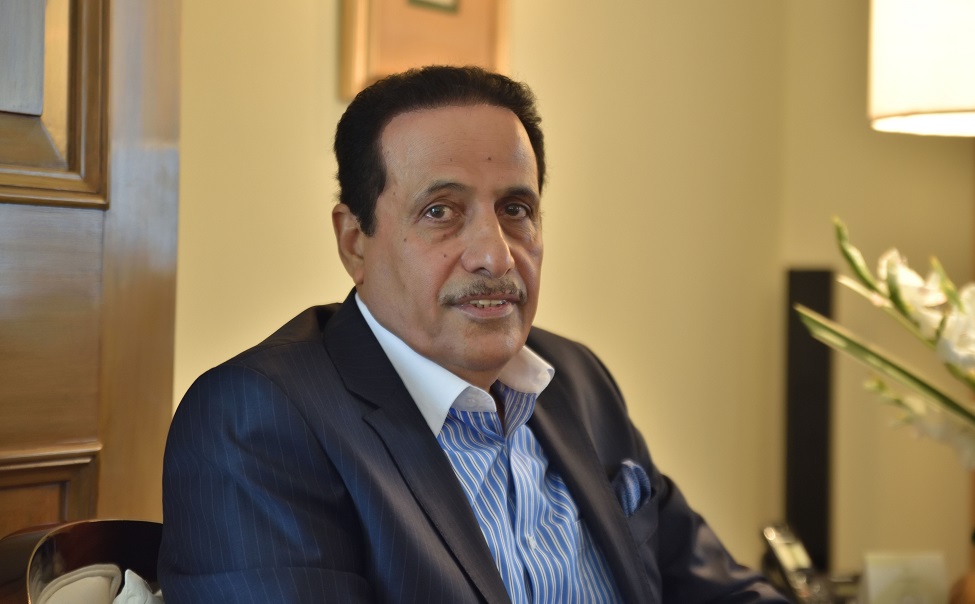 HumSub: Qatar has emerged as a prominent player in the global diplomacy. It has played an important role trying to end conflict in Afghanistan. Can you tell us about this initiative? How did it begin and what is its future?
H.E. Al Mansouri: Our foreign policy is based on the principle of enhancing international peace and security through encouraging the resolution of international conflicts by peaceful means. Qatar has mediated in several regional and international portfolios with a view to achieve convergence of views and find sustainable solutions for conflicts and differences.
So based on this principle, Qatar started its efforts to establish the foundations of peace in Afghanistan by contributing to a political solution that guarantees peace, stability and prosperity in this war-torn country. Qatar still believes that dialogue is the only way to achieve security, peace and stability and will exert efforts to bring the concerned parties closer until a comprehensive agreement is reached to end the years-long war in Afghanistan.
HumSub: The FIFA World Cup 2022 is a major achievement by Qatar. It is the first ever football world cup being played in this part of the world. Despite stiff opposition by the regional countries and some Western football powers, how did Qatar manage to score this victory to get nomination over other powerful contender like USA, Japan, Australia and South Korea?
H.E. Al Mansouri: Qatar won the right to host the World Cup despite strong competition because the Qatari officials did their best to make the Qatari portfolio beginning of a new concept of the World Cup ensuring that it is commensurate with the wishes of fans while taking into account the humanitarian aspects and bearing the positive effects for the Middle East at all levels.
The projects under construction in Qatar are characterized by the use of modern and environment friendly technologies. His Highness the Amir of Qatar recently announced that it will be the first "carbon neutral" and eco-friendly tournament using solar- powered stadiums and water and energy saving technologies. These projects are based on the concept of sustainability and universal accessibility.
After the tournament, stadiums and surrounding areas will become vibrant community centers, forming one of the most important pillars of legacy for future generations to benefit. Qatar's hosting of the World Cup is a pride for all Arab and Muslim countries.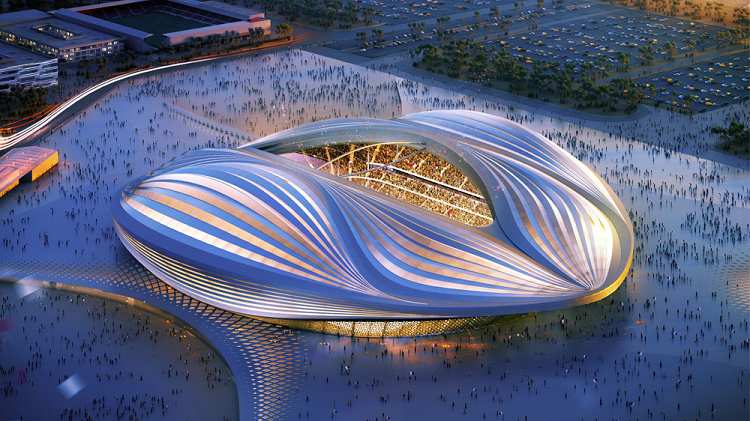 HumSub: How are the preparations going for FIFA 2022? It has opened up a lot of job opportunities. How Pakistanis are benefiting from it?
H.E. Al Mansouri: The work is in full swing, and projects are being completed within the time period. Qatar is not only focusing on the facilities and sports infrastructure necessary to host the world cup, but is also interested in the additional activities for the hundreds and thousands of fans expected to attend the occasion, providing a range of attractions that will enable visitors from all over the world to have a true taste of the history and culture of Arab world.
Qatar National Museum comes in the forefront of these cultural activities, and Supreme Committee for Delivery and Legacy has announced that it will organize an annual cultural festival throughout the countdown years to world cup 2022. As far as Pakistani workers are concerned, Qatar continues to recruit them according to its needs.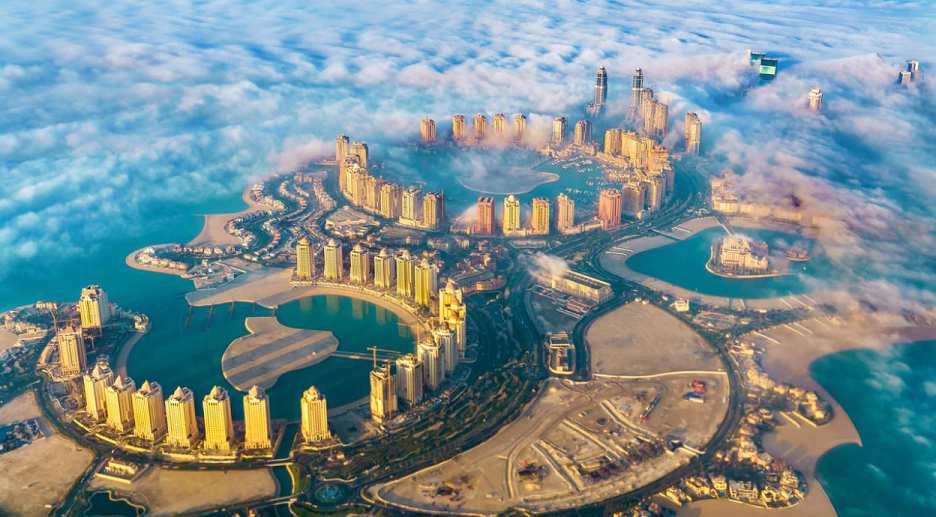 HumSub: His Excellency would you like to give a message to the people of Pakistan about future of Pak-Qatar friendship?
H.E. Al Mansouri: I appreciate the love and respect Pakistani people have for the state and people of Qatar. I assure the brotherly Pakistanis that we too share this love with you, and we are keen to exploit our friendly relationship for the benefit of both countries. We hope that the coming days will witness further closeness and more cooperation between the two countries in all fields.
I would like to add here that I am very impressed by the Amazing Potential of Tourism in Pakistan that becomes even greater by the hospitality of Pakistani people. I hope that Pakistan in future will become an international tourist destination, and I would like to mention here that Qatar is keen to cooperate with Pakistan in this regard and both countries have signed an MOU recently for cooperation in tourism sector.
Facebook comments