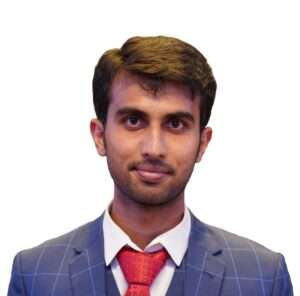 Revolution in the form of reforms is always very necessary with the changing scenarios in every department as well as every field. Talking about the reforms brought in Punjab Police, it is very much digitalized as compared to other institutes of Punjab. I will talk about some of the core reformations in the Punjab Police.
The initiative of the Front Desk in every police station across 36 districts of Punjab is an extraordinary step that has changed the police culture entirely. It was a great idea and its outcomes are highly appreciated. It has increased the public confidence in Police which was never before. The applicant/ aggrieved came to the police station and he was exploited further in Police Station in old police culture. But now anyone can approach the police station and men in civil dress, listen to them, serve them and an E tag is issued against his complaint. E-Tag's progress can be tracked online and a fast mechanism of grievance redressal was developed. It is worth appreciating.
The revolution brought by digital surveillance of the public through cameras of safe cities is another step towards digital policing. These cameras are not only effective for public surveillance, but also in reducing accidents and making traffic management better. The safe cities cameras are integrated with Punjab Excise and Taxation Department and E-Challans are being issued in case of a traffic violation. it is an excellent success ensuring that all cameras remain functional and properly maintained. If somehow the data of NADRA can be integrated with safe cities authorities, surveillance can be made better. The slogan "Cricket comes home" has been made practical under the project of Safe Cities.
Making the process of investigation digitalized, Punjab Forensic Science Agency was established. It is surprising fact that it is the world's 2nd largest Forensic agency. It is very much effective in the collection and evaluation of digital shreds of evidence. The agency is fully equipped with the latest instruments and other relevant materials.
These are some glimpses of the revolution brought in by the Punjab Police. Despite such digitalization, Police are every time criticized for corruption, poor and delayed investigations, etc. Punjab Police is working under very low resources. Punjab, a province of 110 Million needs almost 10 Lac police force while the available force is less than 2 Lac. The police seriously need much more resources. The govt. Should spend more on Punjab Police to make it more efficient. If we want to see police a polite, obedient, loyal, intelligent, confident, and efficient service, the govt needs to increase the police budget including major reforms.
The writer is a Law student in Punjab University.
Latest posts by Aqif Sabir
(see all)
Facebook comments