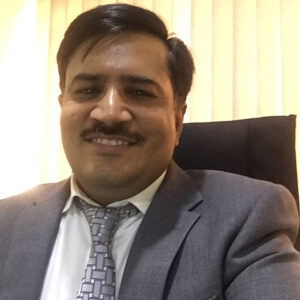 I opened my eyes in a village (Chak No 36 JB Faisalabad) and what I can recall from my childhood memories was that my Mom was trying to send me to the school and I was not interested at all. My mom, who was not educated at all and had a dream to see her kids studying, managed an incentive that daily I will get sweets from the teacher in a school which emerged as a great motivation for me. That's how I started my school and interestingly after a month teacher stopped giving me the sweets and then somehow, I came to know that my mom had given teacher these sweets to keep me motivated for coming to school. For a lady of a lower-middle-class family, it was not an easy thing to manage such incentives, but her strong desire for education envisaged such drives. Probably her name, ILM Bibi (Lady of Knowledge) also influenced her personality with a quest of getting her kids educated.
Childhood life was not that simple as my mother died when I was merely 7 years old with 4 elder siblings. It was like a tunnel of darkness with no silver lining but God is always kind and my maternal aunty took the responsibility to fulfill my mom's dream. She was so kind that at times her sons felt that she is taking more care of her nephews/nieces more than her kids. My father who lost his life partner at the age of 48 devoted the rest of his life to us and now, when I am 50 years, I can realize how great this sacrifice was.
Life took another turn when I appeared in competitive exams in grade-5 and I still remember that rainy day when my elder brother borrowed a motorbike from some friend to take me to the city so that I can appear in the exams. I got a scholarship which continued for 3 years till I appeared in a similar exam of grade-8 and again I was lucky to get the scholarship. The story continued with exams/scholarships and finally, I got admission to Pakistan's top Engineering University (UET, Lahore). It was a true moment of joy for a boy who started from a village and walked into the streets of provincial capital Lahore in a university that could only be dreamt of in such far-flung villages.
My stay at the University of Engineering & Technology Lahore was truly an amazing experience where I met students from all over Pakistan. I discovered lots of new things which come across my life in that city of knowledge. I graduated in Electrical Engineering in September 95 that brought the colors of spring into my life in autumn.
Now another chapter of my life started as after a few months of enjoying the pleasure of being an Electrical Engineer, I realized that getting a job without any reference is an uphill task. I kept on applying for jobs but to no avail, though I never let my hopes fade away but still was worrying that how will I be able to get employment. Interestingly I was the first engineer in my family, rather entire village, and dreamt high about life after engineering. The situation was getting more complex when even neighbors started making fun of my struggle for getting a job but I kept on searching and finally was able to get a job at a power plant where a senior fellow of our university helped me to enter into a new chapter of life.
Soon I realized that making a career in power plants is not my destiny and I started looking job in the Telecom sector. Finally, after countless efforts of 4 years, I got a job as a Mobile Telecom Operator where they offered me the job of an internee which is usually a slot of a fresh engineer while I had 4 years of experience in Power plants. Without a moment of hesitation, I accepted the offer even though the salary offered was 4 times less than what I was getting at that time. But since I was committed to seeking a career in the telecom world so I happily accepted this financial setback even though I badly needed money.
This switching of career opened new horizons to my life as within 3 months I got an offer in a multinational Telecom company in Dubai which still seems like a miracle to me. Life was now looking like a blossom as finally a boy from a remote village entered into a global city that never sleeps. It was a contractual job for one year and in the meantime, I got married. I told my wife that we are in Dubai for merely one month as the job is about to finish and I still remember the glimpse of surprise coupled with sorrow in her eyes that what we will do if we go back to Pakistan where we don't have even a home. However, the project continued and so did my job, finally after 7 years of stay we left Dubai at our own will when I got a good job opportunity in Pakistan.
Life remained a story of struggle, achievement, and kindness of God. Two things I learned during all these 50 years of my life are that neither one shall stop struggling nor shall lose hope. So, I urge all youngsters that keep on struggling with a clear focus on the end objective and your dreams will become a reality.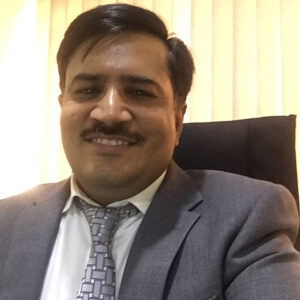 Latest posts by Muhammad Akmal Javed
(see all)
Facebook comments