Time to Change and Move Forward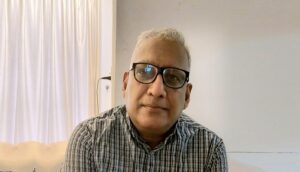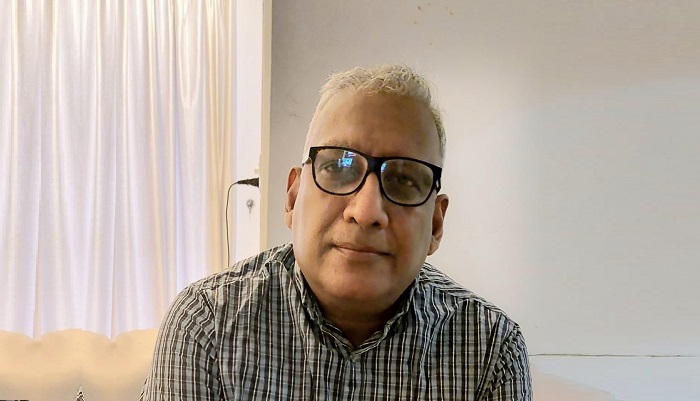 The recent pandemic has exposed the health system all over the world, and economies both strong and weak have come to their knees.
It exposes the hesitancy and lack of political will of our government to implement the lockdown that other developed countries in the world have imposed to contain the spread of the virus. Not only this, but vaccination of Covid 19 and testing of the general population was not up to the standard.
It implies the government does not want to go into any conflict with the religious authorities but was rather trying to appease them by allowing religious congregations, permitting them to take out large religious corteges. It showed weakness by allowing the political parties to have large political conclaves during the election campaign where no rules of social distancing and face masks were followed.
It surrendered to the demands of the traders to open markets till late evening, the opening of the malls during eid times, allowing indoor dining, the opening of marriage halls, people going to the cattle markets in large numbers,
all against the advice of the medical professional bodies, which resulted in the recent surge of coronavirus infections going up to 23% in the city of Karachi for which we can only blame ourselves.
I am not going to discuss the measures taken by the developed economies of the world such as China, the USA, Italy, UK and how they are dealing with the pandemic. Let's see what steps developing countries like Bangladesh, Sri Lanka, Bhutan, Nepal or other small economies have been taking with limited resources.
We need to scrutinise why our health system is in such a fragile state. Whenever any disaster, earthquake, flood, epidemic or pandemic strikes us, it brings it to collapse. Why we can't afford vaccines, have access to clean drinking water, have a network of basic health units and have a good public transport system.
Is this too much to ask even after seventy years of inception!
It's really sad that a country with a population of 220 million has 1700 ventilators at the start of the pandemic and I doubt even half of them were functional. Neither did we have the expertise nor manpower to run them, if God forbid, we had reached the level of corona casualties suffered by Italy or the UK or Spain or USA.
But we shouldn't be surprised, as we have been spending only 1.2 percent of the GDP on health. It looks like health and education has never been the priority of our planners. How can we evolve as a modern nation without them!
How can we provide good health care to our people with this kind of investment in our healthcare system!
People in Pakistan have been dying of diarrhea, Dengue, Malaria, Tuberculosis. Our children have been becoming handicapped by Poliomyelitis, malnourishment, and dog bites. There are no vaccines available even in major cities. At this modern time when vaccination programmes all over the world have controlled contagious diseases like Smallpox, polio, diphtheria, rubella, we are still suffering.
Only 25% of our population have access to safe drinking water. We have been drinking water mixed with the sewerage water and certain parts of my city don't get drinking water for days. This water is unsafe for human consumption and leads to water borne diseases. It is estimated that in Pakistan 30% of all the diseases and 40% of all the deaths are due to poor water quality. Infant deaths caused by waterborne disease is nearly 60% which is the highest in Asia.
38% of the children have stunted growth according to the data of 2017-2018. The childhood mortality rate was 61.2 per thousand live births, maternal mortality was 178 per 100,000 in 2019.
According to a report by UNICEF, Pakistan has the second-highest number of out of school children. Nearly 22.8 million children are out of school though the constitution of Pakistan article 25-A obligates the state to provide free and compulsory education to all children age 5-16.
Not only this, 24% of the educated people are jobless at present, the senate body was informed.
Do we deserve all this?!
A country with a gold mine at Rekodeck, Copper mine at Sandack, Thar coal mines, oil and gas fields, a country with four seasons, sunshine, hardworking and intelligent people, a country which is a nuclear power… and still we have not been able to break the begging bowl.
United States invests in their health around 18% of the GDP, Australia 9.21%, Austria 10.40%, Armenia 10.36%, Bangladesh 2.27%, Angola 2.79%, Bhutan 3.19%, Bolivia 6.64%, Chad 4.49%, Cuba11.71%, Iran 8.66%, Nepal 5.55%, and Pakistan has been spending around 1% for decades, much lower than much poorer countries like Nepal and Bhutan.
I have been wondering why we have been suffering since our inception. Is it the feudal system, which was abolished in India by Nehru and we have it still today? The wealth of our ruling elite has been progressing by leaps and bounds, and with no accountability, and the masses are getting poorer. We have feudal lords who have thousands of acres of land and elite billionaires who pay measly taxes. It looks like an elite capture of the state of Pakistan where the resources of the state benefit the select few and the general population is struggling for basic necessities.
According to the bench, headed by ex-chief justice Saqib Nisar, the court was informed that bank loans worth 518 billion rupees were written off during the reign of ex-prime minister Nawaz Sharif, Benazir Bhutto, Muhammad Khan Junejo and Yusuf Raza Gillani. Chaudhry brothers of Gujrat, also got loans waived off, amounting to rupees 120 billion.
Subsidies given to different sectors were 147 billion in 2017-2018 and it was all taxpayers' money. Even if a part of this money was invested in the health sector, we would not have been facing the problem that is staring us in the face today!
If we had invested in the human resource of our country, education and health, we would have been much better off dealing with the crisis.
Having said all this…what's the way forward?
Regarding the pandemic, social distancing, face mask and isolation is the key, as the virus knows no faith, boundaries, borders, or socio-economic status.
Vaccination of the general masses is the key and unless 70% of the population of our country is vaccinated we cannot rely on herd immunity. Just for a reminder, our country's population is 220 million and 70% of the population is 130-140 million people of Pakistan and we are not even close to this number with vaccination. The health infrastructure should be improved on a priority basis, our front-line workers should be given health risk allowance.
Public awareness and education are very important as there is a significant percentage of the people who do not believe in the vaccination for their own reasons. Misinformation on social media is at its peak, misleading them.
People should be encouraged to go for vaccination and given correct information, as getting vaccinated is a voluntary act.
We should focus on the preventive aspect of healthcare and the health budget should be increased to 4%of the national GDP.
Nationwide immunisation programme should be done on war footing as Pakistan is among the few countries which report cases of Poliomyelitis which is a preventable disease.
Government should provide clean and safe drinking water to the masses to prevent water borne diseases.
The local pharmaceutical industry should be encouraged to produce good quality and affordable medicines for the masses.
The government should be investing in research and innovative technologies.
Not only this, the education budget should be increased to 4% of the GDP. There should be more resources allocated for the teachers' training and better salaries.
Privatization of education and making it a business where only the affording can get better education should be stopped.
We should diversify our economy from agriculture to industrial economy and modernise our agricultural sector.
I know, what is lost is lost, but the journey of a thousand miles begins with a single step…
Latest posts by Syed Sohail Ahmad
(see all)
Facebook comments