A country's youth is considered as a hope for a better future because it can easily bring revolution and changes using its new and broad school of thought and perceptions.
But, Pakistan's youth is lacking these qualities and tactics. The country's 64% population is composed of this young age but the apprising and efficacy seem to be diminished among them. Youngsters over here are uninterested in major fields like science, technology, education, innovations and discoveries, and counseling.
One thing that is quite common among them is their embattlement. Everyone is fighting and striving for something but that thing has nothing to do with their practical life and success. They are stuck fighting for them themselves and got smacked by love life.
Belittling and teasing are their other part-time jobs for which they have successfully made themselves habitual and got fully consumed by it. This is one of the main things for which these people proud to be called MEMERS.
Using social media all day long for sharing entertaining content, irresponsive behavior towards on-going problems, avoiding educational talks, no group discussions, making fun on Twitter, creating fan pages of celebrities, shame comments, and recording TikTok videos are some major passions of Pakistan's young group which they happily like to take hold of.
And then there comes Twitter, contributing as the most used social media site for making memes by this teenager cub. Either it is Shafqat Mehmood (a government personality) or an Islamabad boy fighting with a ranger's personnel, it is a PSL match or blackout, this group finds every soft and hard thing interesting to go and ridicule.
Instead of being pragmatic, facing and subjugating the hurdles of real life, the most ensuing and introspective questions are why the youngsters are this much nonserious in their attitude? What funny aspects do they see even of a humorless thing? And why they go for mocking rather than to come forward and present constructive ideas for better solutions and development?
Blaming the educational sector for its incurious methods of learning and plans or accusing parents of their leniency towards this young group for picking up fields of their interests cannot help to analyze the root cause of their lost interest.
And if the non-seriousness of one of the most important pillars of the country will continue boosting like this then nothing can restrain or lessen the damage that we, as a nation, will face on the whole at the end of the day. We will be left behind hook line and sinker in this world full of developments and competition.
Though fun and amusement is a necessary part of life to take a short but relaxing break from every day's tough routine but focusing all your energy on taking amusing rest will not help you survive in this life full of hits and tortures.
Amid these circumstances whom we should consider the stakeholder behind this non-serious attitude of a large part of the country's population? Either this facetious and impracticality is a gift of government ill-considered directions, parents, or a relaxing offer by self. We all need to identify and conceal the main ground to focus on and go for betterment.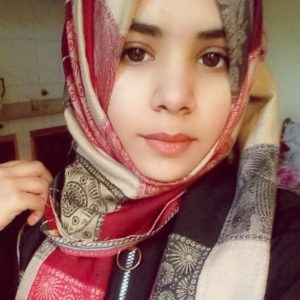 Latest posts by Atoofa Siddiqui
(see all)
Facebook comments