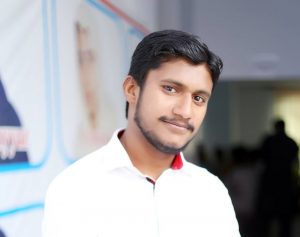 The Russian Foreign Minister Sergey Lavrov has made a two-day visit to Pakistan recently. In his present stay, he held meetings with PM Imran Khan, FM, Shah Mehmood Qureshi, and COAS General Bajwa. His official visit accentuated further improvement in Pak-Russia relations and the creation of an environment of mutual understanding, acceleration in defense ties, full-time defense support to Pakistan, and participation in military and naval exercises. His meetings with his contemporary FM Qureshi meant a new warmth in the direction of the Pak-Russia bond. The most attention-seeking point of the current visit was that Sergey Lavrov's conveyed President Putin's message to Pakistani authorities. The directive was, "we are open for any cooperation, whatever Pakistan needs Russia is ready for it." This thought-provoking message is a new tenure in Pak-Russia affairs and will create a new chapter in the history of both countries.
This historic visit is made at such a time when the American Administration has unfolded its Afghan policy with little bit designs to the world. The US has announced its withdrawal from Afghanistan in May of this year. Russia is well informed about Pakistan's special geography and strategic location. America and China have never been unknown the geopolitical position. In the past, the US made Russia retreat from stay and access to Afghanistan and access to hot waters with the sole alliance and support of Pakistan. America aided Pakistan openly and the Kingdom of Saudi Arabia also contributed its ideological share during this Jihadi mission. The Soviet Union had to lick the dust in its retrieval from Afghan soil. Later on, the USSR lost many Central Asian states and reduced to present Russia only.
For both the US and Russia Afghanistan are of extraordinary importance. Before the birth of Pakistan, Russia and the United Kingdom kept playing a tug of war for Afghan soil for a specific period. The then experts named their war of geographical advance a great game. England was much concerned about the growing geography of the USSR. The Soviet Union, several times, invaded Afghanistan and then backtracked from it solely and with the diplomatic cooperation of Iran. UK's meaningful diplomacy and effective dialogues stopped the Russian aggressive insurgency in Afghanistan. Both the aforementioned countries made Afghanistan a buffer zone for each of them and thus Soviet march paused till the establishment of gifted Pakistan. The creation of Pakistan was however in the times of the US-Russia Cold War, so Pakistan received an invitation to formally visit Russia first.
The history of Pak-Russia ties suffered many ups and downs. From 1947 till 1950, the ties remained traditional but from onward military government became strained. During the Cold War Russia shot down the US-Spy Plane which took its flight for Russia from Pakistani soil to spy and take photographs of some specific locations. In the reaction, Pakistan had to face tough aggression from the Russian authorities. And Russia stood with India candidly on every diplomatic front against Pakistan. That crisis of shooting planes can be seen in the famous Hollywood movie "Bridge of Spies". Pakistan went on keeping its allies ties with the US and stood poles apart from Russia. In the 1970s era, the Pak-Russia bond was brought to normal. But Pakistan backed Jihadis in the Afghan war against the Soviet Union and created a compulsion for Russia to face defeat. That put Pak-Russia relations to almost point zero.
Pakistan's decisive role in American presence in Afghanistan is a learning point for Russia now. The shifting dependence of America from Pakistan to India is felt by Russia and it has activated a diplomatic front with Pakistan. The Russian Foreign Ministry's statement indicates toward this paradigm shift, "We look forward to an early finding of a constructive solution to end the civil war in the Islamic Republic of Afghanistan through agreements on the formation of an inclusive government with the participation of the Taliban movement." American withdrawal from Afghanistan, bright future of Pakistan, new alliance to tackle China, and Chinese presence in Afghanistan and Iran make a feasible opportunity for Russia to create space for itself in this land with domains of trade and diplomacy.
Russian authorities kept a close eye on China Pakistan Economic Corridor (CPEC) and now it has shown its cards. Russia is willing to make relations with Pakistan better and play a key role in this area. The mutual military exercises of Russian Special Forces with those of Pakistanis are a signal of strategic ties getting better. From Lahore to Karachi, Russia is working on a gas pipeline. Pakistan seeks cooperation in Railways from the Russian side. Concerning COVID-19 Pandemic Russia has sent 50000 doses of vaccine and is desirous of increasing the number of dozes.
Pak-Russia threads seem to be improving and becoming special from common. Perhaps this bond is changing shift from the US to Russian Federation for Pakistan. The American focus is fixed on new allies like India, New Zealand, and Japan to control the Chinese lead in getting stronger in all senses. A published report titled "New Zealand" by Congressional Research Report Service has clarified American strategy for China. The US President has given a five to six months deadline regarding withdrawal from Afghanistan. In this scenario, Pakistan will have to place its serious response to the Russian Offer after deep introspection. Pakistan's reply is of great concern for Russia as the Russian inclination towards India has become less. Historically, Russia is heading to step into the same Asian land for a long stay. Russia knows well about Pakistan's needs and this offer is its crystal clear proof. It is a fresh blow of wind for Pakistan is indulged in both internal and external issues and Islamabad can make use of it without compromising its sovereignty.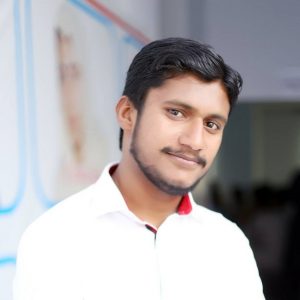 Latest posts by Sami Ullah Rafiq
(see all)
Facebook comments