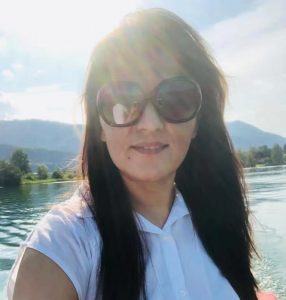 All of us can probably agree there have been moments where we have felt ourselves slither into a state of contingency since the COVID-19 outbreak. It happens very quickly, to put it metaphorically. As the coronavirus threatens the health and upends daily lives globally. COVID-19 pandemic, and resulting government measures to reflect ongoing work to integrate the social and economic impacts. Any society which has a high social distinction may have to face the most negative impact.
This time last year, concepts such as "social distancing", "lockdowns" and "mask mandates" were unfamiliar to most of us. Nowadays, they are part of our daily lives, as the COVID-19 widespread proceeds to affect all traits of our lives. Behavioral changes related to pandemic outbreaks seem to be connected with personal protection rather than general behavior changes, such as the use of face masks.
"Survival of the fittest" is the phrase that originated from the evolutionist Charles Darwin's theory of evolution and natural selection, which implies that those who survive will be those who are best adapted to their immediate environment.
"Defeating COVID-19 might turn on the survival of the fittest" It can be physical or economical.
Our immediate environment is deprived of coronavirus, and it kills the weakest among us, those with a weak immune system, and those with chronic diseases. The global COVID-19 crisis has a huge negative impact on the education, health, and economies of many underdeveloped countries. This virus has obliterated thousands of years of social traditions, forcing us to hide in homes that have become more likely the caves that sheltered the first human beings. And now with the everyday rising cases, there is a constant threat to more and more restrictions being imposed. No virtual reality tool can compensate for those with wanderlust. It is believed that the recovery from the COVID-19 crisis must lead to a different world, and many new standards are likely to stay with us forever.
"We are at the end, waiting for the new beginning."
On a societal level, we seem to be completely unprepared for large-scale outbreaks. In the wake of the COVID-19 pandemic, it has forced many businesses to close, leading to an unprecedented disruption of commerce in most industry sectors. At the same time, there has been an escalation in the growth of E-commerce sales such as artificial intelligence, educational digital technology, robots, the image recognition system, virtual working spaces, and online meetings that have been given a tremendous boost to their developments.
The virus has also bared another frailty in many countries, including the greatest ones; their dependencies on a third party for the manufacture and supply of health equipment and medication. The current situation we are globally experiencing has to contend that it could lead us to answer that an event, regardless of how unlikely it may seem, does not mean it is impossible to happen.
We are fighting against a losing battle and it's time we need to learn to live with the virus. But countries cannot pull this off on their own, it is necessary to consider the development, and international cooperation more broadly, and this activity will also be vital in the future. "The Worldwide crises need Worldwide solidarity not only to beat the virus but also to tackle its profound consequences." The Global initiatives commence opportunities for moving more decisively towards viable and comprehensive growth. Development and prosperity open to all people and nations is an idea well worth pursuing.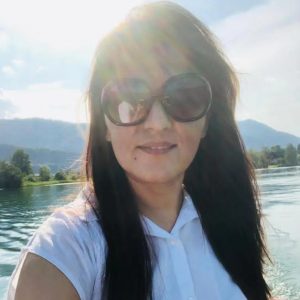 Latest posts by Lubna Younas
(see all)
Facebook comments