American Exit From Afghanistan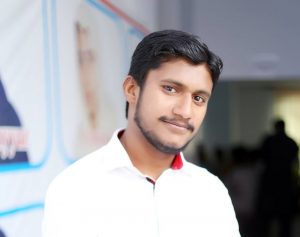 These days, a highly important question is whether America will exit Afghanistan or not. Will Biden Administration act upon the US-Taliban Deal? All need an answer to this question from Biden who has assumed charge of one of the most influential presidencies of the world. Biden's predecessor Donald Trump and the Afghan Taliban signed a deal at the start of 2020 in Doha, Qatar to end the 18-year long war. The signatory representatives of this deal were Zalmay Khalilzad and Mullah Abdul Ghani Baradar, and Mike Pompeo was present as a witness. The mediator of this deal was Pakistan. The deal says that in a period of the first 135 days of the deal America will reduce her forces in Afghanistan to 8,600, with allies also drawing down their forces proportionately and 5,000 Taliban prisoners and 1,000 Afghan security force prisoners would also be exchanged within a set period.
US Secretary of the State Anthony Blinken has communicated with the Afghan government and stated that the American soldiers can stay in Afghanistan due to current violent cases and they'll take a review of the aforementioned agreement and make a decision. He also stated that the Biden government knows about the reservations the Afghan government has. US Secretary of Defense General (R) Lloyd Austin states that Pakistan's role in this Afghan Peace Process and strategic partnership with the USA cannot be denied. Pakistan's share and role cannot be replaced with anyone. Inwardly, he has accepted Pakistan's presence, mediating, and need in this Peace Process. US President Joe Biden's two statements in this regard need to be viewed. The number of American soldiers in Afghanistan will be reduced but sudden and full exit of America from Afghanistan is impossible. During the election debates of Trump and Biden, a meaningful view of Biden on this issue was that they needed Pakistan's military bases specifically air bases to protect American soldiers while their stay in Afghanistan. This also clearly shows American dependence on Pakistan till their full exit.
The influence of India in Afghanistan cannot be ignored. She too claims to be a stakeholder of Afghanistan. Attacks on the Durand Line and insurgency in Pakistan are the results of her presence in Afghanistan. India cannot attack Pakistan directly so she has to fight a proxy war via Afghanistan. This is in the favour of Modi's Hindustan a country no longer secular. The beneficiary of this proxy war and deterioration of the peace process in Afghanistan is Ajit Doval, Indian National Security Advisor. As it is said that peace in Afghanistan is peace in Pakistan. This leads to the stability and prosperity of Pakistan. It will save Pakistan's western border with Afghanistan. India will not let it happen very easily. When India perceives that it has failed to destabilize Pakistan, it has started the same in Afghanistan to curb the Intra Afghan Dialogue so that America gets back from the deal and blames the Afghan Taliban for suicide attacks, secret target killing, and blasting religious places.
The current Afghan regime is in the strong clutches of Indian influence and it will not be free from it so soon. India has constructed building of parliament in Kabul along with the completion of other reconstruction projects across the country; installed transmission line of electricity; built Indira Gandhi Institute for Child Health; financed the Afghan National Agriculture Sciences and Technology University in Kandahar; upgraded telephone exchanges in some provinces: aided Airbus aircraft for her airlines; trained Afghan civil servants and provided logistic support to Afghan National Army.
Withdrawing from Afghanistan may result in another war between India and Pakistan. This can add fuel to fire and the Taliban can play another worst long-term war which can dig more pits for Afghanistan. A war of almost two decades has taught America the regional influence of Pakistan inside Afghanistan. While the Afghan high-ups are of the view that reduction in US troops will not affect the country, ability and willingness to move forward. The execution of the Intra-Afghan Dialogue can assure America and Pakistan the stability and capability of Afghanistan otherwise there is no chance of peace and settlement.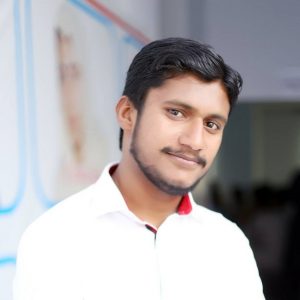 Latest posts by Sami Ullah Rafiq
(see all)
Facebook comments