The Untouchables of Pakistan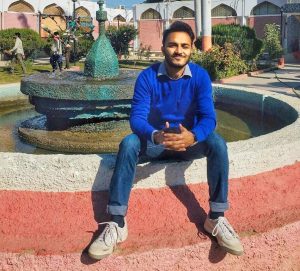 A wise man once said that if you want to know who rules you, find out who you are not allowed to criticize. To elaborate it a little more the people who cannot be held accountable for anything they do, people who can cause riots, incite violence, loot public money and overturn the sitting governments and still are treated like holy cows are the people who rule over us. People like these are treated with extreme caution and negotiated with whenever they come and casually try to siege your capital city. People like these are given chairmanships of government Institutions regardless of having no expertise in that particular field.  I call these people the untouchables and Pakistan as a country has become a tailor-made Eden for these untouchables.
Talking of accountability, there has been a very vocal and evident narrative of Accountability attached with the current government, they claim that they are the torch bearers of accountability and would spare anyone who has ever looted the country or to say in Prime Minister's own words "Mai NRO Nahi Dunga", which sounds like a nice idea and appeals to a large section of the public who want people to be accountable for what they have done to our homeland. But is the concept of accountability limited to the opposition parties only? Can other stakeholders or other certain heads of departments (not naming anyone because I want to stay alive) not be held accountable for what they have done? Or is this sword of "ahtasaab" works only for Civil Political leaders of the opposition?
Let's talk a little about PIA headed by Air Marshal Arshad Malik currently. Recently a Boeing 777 plane of PIA was stopped by the Malaysian authorities at the Kuala Lumpur airport with 170 passengers. The action was carried because of a lease settlement issue and the Malaysian court had ordered to stop and siege the plane. Not only this incident but some months ago were the licenses of PIA pilots suspended in a Fake License Scandal.
Now in Pakistan, there is a trend of sacking Ministers and heads of Departments if something terrible like this happens in their respective department, we had seen Imran Khan demand resignations of Ishaq Dar because he was incompetent and other ministers when he was in the opposition but now the tables have turned a serious crisis has been going on in PIA for last several months but no action has been taken against the Head of PIA. To this I say, an untouchable spotted.
Major general Retired Asim Saleem Bajwa who is appointed as Chairman CPEC and Advisor to Prime minister on Information affairs after his retirement from the force faced some serious corruption allegations in the August of 2020 when a journalist named Ahmed Noonari published a Report regarding the assets of Asim Saleem Bajwa and his family which were beyond his means. This was a huge allegation and made the headlines for several days. If this kind of a scenario had come up in the previous Government then the current Prime Minister would have immediately demanded the resignation of the person but this time it's different and how. Imran Khan not only did not ask for Bajwa's resignation but did not want to accept his resignation from the ministry of Information.
We have witnessed several ministers being sacked and shuffled in the two and a half year tenure of the current Government already. Firdous Ashiq Awan was sacked and then re-appointed, Fayaz ul Hassan Chohan was sacked too, in fact, the person was thought to be the go-to man of Imran Khan when it came to financial and economic matters, Asad Umer was sacked because Mr Khan thought that he was not competent enough. But when it is about Air Marshals and Major Generals, the criteria and tone changes altogether. And, to this I say, the untouchable spotted.
Coming to the other untouchables, the sacred and holy untouchables, the people who can seize your capital and propagate hate speech and incite violence against any minority community, people who can arrange a huge rally amid a pandemic, just to chant "Shia Kafir" on the roads of the biggest city of the country, and still get away with it. In 2018 when a mob of religious fanatics sieged the capital, the government decided to negotiate with them and agreed to their terms to send them back, but a scholar named Ammar Ali Jan was dragged on the roads of Lahore and arrested because he was allegedly provoking things to his students. You can see the difference of approach and attitudes of the state of Pakistan towards a PhD scholar and a religious fanatic. To which I say the untouchables spotted.
Accountability is true when it does not discriminate when it does not see the tag or the department the person is or was related to. The untouchables have made the public to believe that only two or three families are corrupt in Pakistan and holding them accountable would make Pakistan prosperous, and raising finger to any untouchable can cause danger to Pakistan's existence and our religious values. We are living in the land of the untouchables and if you are not an untouchable in this country then you can be killed, harassed or jailed anytime for no good reason at all.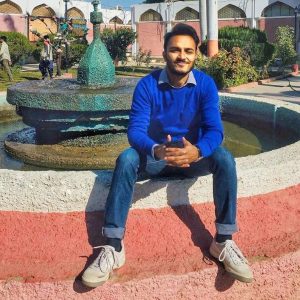 Latest posts by Shaharyar Khalid
(see all)
Facebook comments