Benazir Bhutto: Gone But Not Forgotten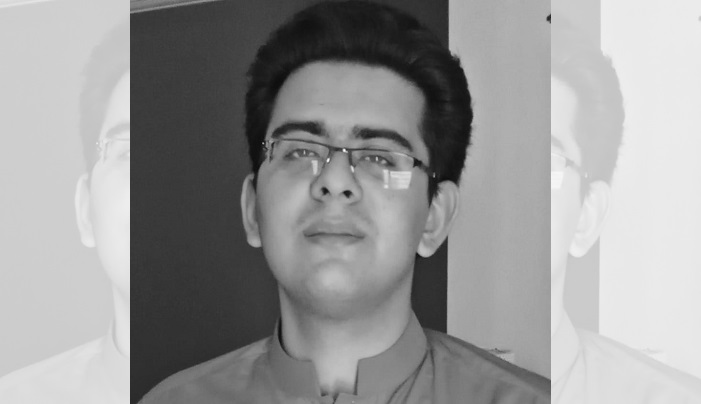 "It is not easy being a woman anywhere. Moreover, for woman leaders, the obstacles are greater, the demands are greater, the barriers are greater and the double standards are greater". Benazir Bhutto
"Is it true that the prime minister of Pakistan is a woman?" asked the female Afghan protagonist of Samira Makhmalbaf's 2003 film "At five in the afternoon". Benazir was the first woman to rise to such high power in a country that had just passed a law that gave half as much importance to a woman's testimony as that of a man. She became a symbol of women empowerment, inspiring millions around the globe with a strength to fight even the toughest of her opponents. She achieved what seemed impossible, and her legacy as the most influential Pakistani woman lives on, even 13 years after her death.
It was Benazir's unapologetic attitude towards being a woman that allowed her to lead the politics on her terms, especially in the 1980s, a time when prevalent hyper-masculinity made it difficult for a woman to be in a public sphere. She was a living example of the phrase "Women can have it all" as she was not only the prime minister of Pakistan but was also a mother who raised two daughters and a son.
She has been an inspiration to many young girls in their life. Malala Yousafzai, Pakistan's only female Nobel laureate, cites Ms Bhutto as her idol and wore Ms Bhutto's white shawl when she addressed the United Nations in 2013.
Benazir Bhutto was a well-educated woman, enrolling in names such as Harvard, where she graduated with a Bachelor of Arts degree in comparative government, and then to Oxford University, United Kingdom, completing a course on international law and diplomacy. A university friend of Bhutto, Barbara Roche, remembered Ms Bhutto as a "warm, fantastically friendly woman" who had been very fond of the UK. "When people are assassinated, we dwell on their role as an international figure and do not think of them enough as a person. I remember Benazir as this vibrant young woman…and I will remember my time with her incredibly fondly", Roche told Sky News.
Her determination can be seen from the fact that she put extensive efforts into becoming the president of the Oxford union- a position that had been filled by many future politicians. According to Michael Crick, political editor of the Newsnight, she failed to win the elections three times but did not give up. "She put all this effort into becoming president of the union, which was a bit pointless given she intended to scale much higher peaks," commented Crick. Another close friend of Bhutto, Dr Michael Nazir-Ali, said that Ms Bhutto had shown great physical courage over the years. He was also very impressed by the speech Ms Bhutto gave during her campaign for the upcoming elections, saying "she gave a very good speech. I was impressed by it, and I thought that if this is the sort of leader Pakistan will get, it is its good fortune".
Despite the immense challenges she faced, Ms Bhutto was not only an astute politician but also an incredible individual. After her father was executed, Bhutto continued her father's legacy by carrying forward his political message. She solely carried the weight of her political party on her shoulders during a time when she faced strong opposition from Zia's military regime and was exiled from the country. Not only did she prove to be a loyal daughter, but carried the family responsibilities to the best of her potential, raising two daughters and a son.
Benazir had her attention divided between politics and personal life. Even though her political life accommodated most of her time, Benazir's uniqueness is shown by the fact that she still managed to raise a son and a daughter, who people now know as Bilawal Bhutto and Asifa Bhutto respectively, carrying on the political legacy of their beloved mother. This ability to multitask despite the degree of challenges she faced is a glowing tribute to her as a human being.
Ms Bhutto's sudden death left the world in great shock, leaving behind a political and inspirational void that no other politician in Pakistan has been able to fill. Her legacy and significance in the world continue to hold a special place in the hearts of millions of Pakistanis who mourn her death as much as they mourn the death of the dream of what it would be like if Benazir would be alive to lead their country one more time. Her loss was not only felt nationally but also internationally. World leaders including UN Sectary General, President of The European Union and President of the United States condemned the attack and expressed hope that Pakistan will continue on the path of democracy. President of United States, George Bush offered strong praise for Bhutto, noting that "she knew that her return to Pakistan earlier this year put her life at risk. Yet she refused to let assassins dictate the course of her country". This proved that Ms Bhutto's legacy spread far beyond the border and made a home in hearts of millions.
While in prison before his execution, her father told his captors that "I am not afraid of death. I am a man of history and you cannot silence history." Little did he knew at that time that his brave daughter shall be as fearless as he was in fighting, eventually sacrificing her life for what she believed in. She proved him true that indeed history cannot be silenced by the forces of tyranny. She died at a relatively young age, living a life revered by many to this day. As she wrote in the preface to her book Daughter of the East, "I did not choose this life; it chose me."
Latest posts by Khawaja Muhammad Ragheeb-ud-Din
(see all)
Facebook comments