The way the epidemic of Covid 19 engulfed the whole world, future generations will surely learn lessons by reading about this epidemic and its catastrophe. Covid 19 not only did claim human lives but also wreaked havoc on world economies. The economies of the Third World countries were already in shambles and this epidemic made it even worse. Continuous lockdowns, business shutdowns, domestic and foreign travel and import and export restrictions have weakened the economies.
There was no department that did not suffer any damage at the hand of this monster. No business could thrive except for manufacturers and dealers of sanitizers, masks and other PPEs for Covid 19. The most affected were the lower class, small scale businessmen, low-income earners, private-sector workers, general daily wagers and ordinary farmers. Daily wagers did not get work and the crops of the farmers could not reach the markets due to lack of transport. Even daily wagers were forced to starve due to the lockdown.
Over the past decade, Pakistan's economy has faced a number of major economic and structural challenges. Low economic growth had already adversely affected employment opportunities. Rising food prices due to soaring inflation, excessive imports and dwindling exports caused a serious imbalance of repayment. With the depreciation of the rupee, the issues with the payment of dues of circular debt and foreign debt are becoming more and more serious. All these economic challenges have given rise to political scoring, pointless criticism and utterly wastage of energy on political polemics among youth. Majority of young people have failed to envisage a progressive vision and better future opportunities for the common people.
Loss of jobs of youth leads to chaos, crime and unrest. Poverty is on the rise. Millions of children are out of school. Due to inequality, people have given up on their efforts to get out of poverty. Due to low level of education, women are forced to do the lowest paying jobs or become housewives. In nutshell, I just want to say that a country like Pakistan, whose economy has deteriorated further due to Covid 19, it is difficult for her to repay the instalment of the foreign debt for the year 2020. By the end of the third quarter of the fiscal year March 19-2020, Pakistan's total external debt and liabilities were $ 109.949 billion, out of which total amount of public and publicly guaranteed debt was $ 86.369 billion.
By the end of 2018, Pakistan's total external debt was $ 90.957 billion which increased to $ 109.949 billion US by March 31, 2020. At the onslaught of Covid 19 March 19, 2020, Pakistan had a total external debt of $ 9.713 billion ($ 7.3 billion Principal amount and $ 2.4 billion as interest). The government of Pakistan had spent 6% on health and 26.5% on debt repayment in 2019. According to an estimate by a United Nations University, 20% reduction in income due to Covid19 would add an additional 10.4 million poor people a day, who will be well below the poverty line i.e $1.9 per day.
The purpose of highlighting all these facts and figures is to convince the international financial institutions that given the effects of the Cove 19 epidemic, these institutions should waive off the instalments of loans to Pakistan for the year 2020. We don't ask for the entire debt. Only this year the debt of 2020 which is 1800 billion rupees, it should be forgiven. So that Pakistan can spend this money in the health sector. With this money, the vaccine will be given to the entire population of Pakistan for free. It is ensured that the forgiven loan money will be spent on the health and welfare of the people of Pakistan.
Therefore, the World Bank, IMF, Asian Development, all bilateral donors and private lenders will have to waive off the debt of Pakistan payable in 2020-21. To deal with the health, social and economic crises arose out of global epidemic like Covid 19, the only and fastest way is to free up resources and cancel debt payments. We all have to come up with the slogan "Focus on health, not debt."
Note: (Google and Oxfam are consulted for Facts & Figures)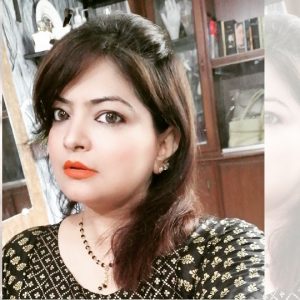 Latest posts by ‎Noshe Butt
(see all)
Facebook comments