Why Some Pakistani PhD Scholars Do Not Return to the Homeland?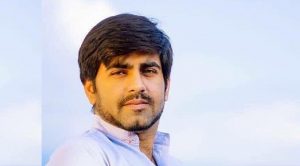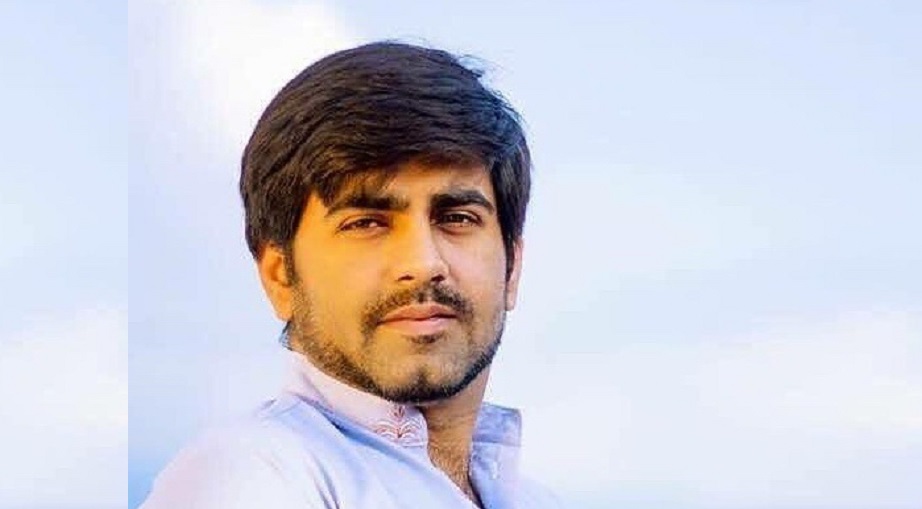 Pursuing higher education has always been a privilege for most Pakistanis until HEC was founded in the early 2000s by the government of Pakistan. HEC designed assessment tests and ways to provide qualified people scholarships at home and abroad to pursue higher education i.e. masters, PhDs, and post-doctorates via programs like overseas Pakistani scholarships (OSS), faculty development program (FDP), indigenous scholarship program, cultural exchange program and commonwealth program among others.I have had the opportunity to apply for most of these programs, where I qualified for an indigenous scholarship four times, FDP once, commonwealth once, applied for OSS thrice, and appeared in its interview once. Although, I couldn't secure any of these scholarships due to personal reasons or political and administrative hurdles. Finally, when I was serving as a faculty member at the National University of Science and Technology (NUST), I secured a foreign scholarship in a Top-100 university in 2015 and completed my PhD in 2018.
The purpose to give an introduction to my decade long experience in academia and struggle with these scholarship opportunities is because of a recent news article [1] and the response of people towards it. As a person belonging to a middle class, my story is not different from many other people who wanted to pursue higher education. It was even covered in media here [2] and here [3]. HEC came as a ray of hope for those under-privileged yet qualified people.
1. https://www.thenews.com.pk/amp/739297-68-phd-absconders-42-failed-lecturers-cause-over-rs1-billion-loss
2. https://www.thenews.com.pk/archive/print/155887-cruel-mathematics
3. https://www.thenews.com.pk/archive/print/157103-akif-and-farah
The story in question presented the data from HEC, which showed that 68 out of 743 overseas scholars never returned to Pakistan. One of the conditions of these scholarships is that the pursuant shall return to Pakistan and may serve for 3 or 5 years. However, many people failed to return because of reasons such as finding better career opportunities, personal reasons, and others who were not taken back by their institutions because they no longer required their services due to one reason or another.
Those reasons are also very interesting. In my case, when I returned and reported to my department, they refused to accept me because my discipline didn't match the department's discipline anymore where I served for eight years. It is mostly written in contracts and surety bonds that the scholar is bound to return while the institution is free to choose whether they want the scholar at faculty position or not. I was not funded by my institution or the government of Pakistan (HEC or MoST) nor did I receive any salary from my parent-institution. However, there are also cases where even fully-funded PhDs were not accepted back.
Anyway, when this news came out, the internet was quick to judge. It happens every year whenever HEC lambastes its incompetence in media but this time I have decided to refute these judgments and remind people of some hard ground facts and realities that they conveniently ignore or are completely incognizant of.
Some people were of the view that these scholars have wasted the exchequer's money to pursue their selfish goals. Others believed that "absconders" should be dealt with strictly. Some people thought that these people betrayed the institutions that sent them abroad. These people also think that the institutions waited for a while for the scholars to come back and return that investment.
The judgments look very logical at first and the people who are not familiar with the fact that how Pakistani academia operates, draw a lot of conclusions without thinking twice. The first and foremost thing is that the number of people who did not return is very low – less than 10%. Now the bond says that if they don't return, they will pay back the money and 25% of the penalty. Many people do that. However, for one, people are free to choose. They do not automatically become slaves of GoP or HEC. HEC and institutions know this risk and when they make these projects, they count for such losses and they have ways to tackle these situations. Equally-qualified ad-hoc and alternate faculty are hired in place of people on leave. And there are consequences too. These people cannot come back and join academia until they return the money. Therefore, they will pay back whenever they come back to the country and wish to join academia.
Furthermore, there are other problems, some of which I have mentioned above. When HEC was formed, Prof. Attaur Rehman, the then chairman of HEC once claimed that Pakistan needed 85000 PhDs. At that point, people like Prof Hoodbhoy disagreed and mentioned that a country like Pakistan has no resources and capital to adjust such a high number of highly-qualified workforce and after 15 years, Prof. Hoodbhoy seems to be right on point. Although Prof. Attaur Rehman promised to open new universities and create industry-academia cooperation via technology incubation and entrepreneurship centers across all universities in Pakistan, there are still 3000 jobless PhDs in Pakistan even though that target of 85000 was not met.
The government has cut down the budget of HEC to less than 10% that it was in the late 2000s. Universities are struggling to survive. They don't have money to pay salaries to faculty. The fees have risen to three to four times. Provincial HECs complain that they don't either have the full authority or no funds were transferred from the federal government.
When universities can't even provide salaries, how will they provide money for research? How will we buy equipment, set up labs, buy subscriptions of journals of the latest research, provide legal software to students? Hell, there is no electricity and water in universities in small cities. How will we win projects from international research and scientific organizations? How will our MS and PhDs write their theses? Our industry runs on counterfeit and copied technology. Why would they fund scientists to solve their problems?
The programs like the interim placement of PhDs have been slashed down. Previously, fresh PhDs were placed in universities with 130K fixed salaries for one year and were then adjusted in those universities. However, now HEC has reduced that salary to around half, and those PhDs have to go through intensive but meaningless orientation programs in HEC such as on teaching methods and campus management systems. PhDs are about research and lecturing. It is not akin to teaching in schools and colleges.
Furthermore, the same universities who complain of having no authority, refuse HEC on the placement of fresh PhDs and refuse to provide assurances regarding their permanent employment after the interim period is over. The whole interim placement program has become a blackmailing exercise where fresh PhDs are treated like second-class citizens. They are used, abused, and then thrown out after one year. There is no guarantee for their career or survival.
Honey on gold, HEC has devised new rules in collaboration with professor mafia that fresh PhDs cannot do independent research for three years. They cannot take MS or PhD students and cannot apply for projects as principal investigators. They have to do all this under the supervision of a "senior" faculty. And when these PhDs ask for jobs, HEC tells them that it can't help and this thing is in the hand of universities. The responsibility and blame travel around. Maybe these PhDs can pull a cart or something in the street, it is not shameful at all but what about all their decades of struggle to find a relevant job to their qualifications and expectations of their family, kin, and society? They could do that before doing PhD.
In the last five years, not fifty jobs have been announced in academia for PhDs, nor has any job been announced in industry or research organizations. These jobless PhDs were beaten up by police many times while protesting for jobs, once in front of Bani Gala. The critics have a ZERO idea of the ground situation of academia in Pakistan and their judgments are extremely inhumane. Imagine this – my friends in a university told me to not apply to their university because there were only 12 courses, while the number of PhDs in that particular department was 23 PhDs. HEC was not allowing them to start a new program, they were worried about their jobs. It has become a matter of survival.
Pakistani universities have turned into a hub of financial and moral corruption, incompetence, nepotism, and political favors. The rest is covered by the internal politics and petty battles of egos. Although many ex-vice chancellors have come under investigations for their corruption and nepotism, the influential ones slipped away, while the people who exposed them were thrown out of academia by the professor lobby/mafia. You hear such news now and then. The case of Dr. Aamir is there. Prof Hoodbhoy was relieved of his services from two universities without explaining any reason. The same happened to Ammar Ali Jan twice. The former has four degrees from MIT and the latter has a PhD from Cambridge. A Fulbright scholar, Junaid Hafeez, is rotting in jail on apparently false accusations of blasphemy because the accuser was allegedly after his position.
I know a person with a degree from Cambridge who couldn't find a job in Pakistan and disgruntled, he left the country after struggling for one and half year. Another friend with 250+ impact factor publications couldn't find a job. I had 12 years of industry and academia's experience with 120+ impact factor publications and I couldn't find a job. I had to leave the country after waiting for one year when my institution refused to take me back without any reason. I have appeared on the selection boards of half a dozen universities and despite the experience and qualification, couldn't secure a job. These are only a few examples.
HEC sometimes complain that they have a surplus of PhDs in certain disciplines. First off, it was HEC who claimed that there is a need for 85000 PhDs. They started all those programs. It is they who have distributed all those degrees. Are there more than 85000 PhDs in Pakistan now? Whose failure is this? What is the fault of the PhDs if HEC couldn't deliver what it promised?
I had this altercation with a rude director of HEC once who told me that I was not doing him any favor by pursuing PhD career when I requested him for change of country in my choices while applying for OSS. I couldn't tell him back then that he was also not doing any favor to me by doing his job paid through my taxes. A clerk of HEC degree equivalence window at H-9, Islamabad office taunted me – China se tu har koi PhD kar leta hai, (anyone can do a PhD from China.) I was shocked. I couldn't tell him what was he doing there if anyone could do a PhD from China. This is the level of sheer neglect, condescension, and rudeness we face in HEC. If I start writing about the stories of betrayal, insults, waste of time and energy, demotivation, discrimination, and helplessness one faces in Pakistani academia in the hands of powerful, this blurb would become a book.
Many of my friends and colleagues, graduates from world top ranking universities with brilliant qualifications are sitting jobless in Pakistan – their families looking towards them to provide – 3000 of them. Why doesn't HEC hire some of these in place of those 68 absconders? Why complain?
I am not saying PhDs are something very special but provide them with an environment and jobs which you have trained them for instead of complaining about few absconders who couldn't be blackmailed into your submission in this rotten system and found better careers for themselves. Call them selfish, but maybe they thought it's better if their families didn't die of starvation. Then there are others who are not "absconders" and all of these together are sending millions of dollars in remittances, way above what HEC lost on these people.
A majority of us want to serve our country. No one has any right to question our patriotism and love for our people and country. But we cannot just force ourselves into Pakistani academia or can just barge into classrooms and teach. There is no intellectual, career, research, or financial security in Pakistani Academia. There is no research funding, no new jobs, not enough salaries, no facilities, no intellectual freedom, and no career prospects. What are the incentives and motivation one can find here?
Okay, we will become selfless and serve but where is the job? And what time has institutions invested in us. As soon as we left, they hired people on ad-hoc positions to please political affiliates and later regularised their jobs and when many of us came back, other people were sitting on our seats and we were told that our services were no longer required and there was not even any reason specified. Didn't we also waste our time away from our homes, family, and loved ones? What happened to Pervez Hoodbhoy and Ammar Ali Jan (twice with both) is another evidence of what's going on in Pakistani academia.
Nepotism, politics, lack of jobs, and lack of funding are some real issues. I have spent 14 years in industry and academia, out of which 12 years are in Pakistan, and when I see such self-righteous comments from a moral high-ground, it angers me at first, and then it breaks my heart. Pakistani university graduates have started doing whatever they can do to survive. You can't say they are not doing anything.
I have seen PhDs teaching in private schools on meager salaries and graduates driving taxis and doing tuitions. They are not ashamed. They are proud that they are earning money through hard work and are surviving. But remember this, too much injustice does not go in vain. Fear the day when the D-chowk would turn into the Tahrir Square and some Mohammad Bouazizi would be born.
Latest posts by Dr Akif Khan
(see all)
Facebook comments