Normalization with Israel: "MBZ" is Hedging against Biden Presidency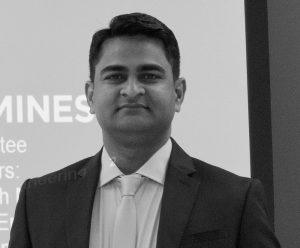 Israel and United Arab Emirates announced a major diplomatic breakthrough, with a joint Israel-UAE-U.S. statement announcing that in exchange for "full normalization of relations" between the two countries, Israel would forgo, for now, "declaring sovereignty" over disputed territory in the West Bank. One of the major architect of this agreement is Sheikh Mohammed bin Zayed Al Nahyan.
Sheikh Mohammed bin Zayed Al Nahyan, the Crown Prince of Abu Dhabi, is reportedly the world's richest man with an estimated wealth of $1.3 trillion. Known by his initials MBZ, he is Deputy Supreme Commander of the United Arab Emirates Armed Forces. Prince Mohammed, 58, crown prince of Abu Dhabi and de facto ruler of the United Arab Emirates, is arguably the most powerful leader in the Arab world.
His influence operation in Washington is legendary. His military is the Arab world's most potent, equipped through its work with the United States to conduct high-tech surveillance and combat operations far beyond its borders. His special forces are active in Yemen, Libya, Somalia and Egypt's North Sinai. He has worked to thwart democratic transitions in the Middle East, helped install a reliable autocrat in Egypt and boosted a protégé to power in Saudi Arabia.
Under the Trump administration, his influence in Washington appears greater than ever. He has cordial relationship with President Trump, who has frequently adopted the prince's views on Qatar, Libya and Saudi Arabia, even over the advice of cabinet officials or senior national security staff.
In UAE, Prince Mohammed hired a company linked to Erik Prince, the founder of the private security company formerly known as Blackwater, to create a force of Colombian, South African and other mercenaries. He crushed any hint of dissent, arresting five activists for organizing a petition for democratic reforms.
The agreement between Israel and the United Arab Emirates promises to establish normal relations between the two countries. These include business relations, tourism, direct flights, scientific cooperation, and, in time, full diplomatic ties at the ambassadorial level. The Emiratis are unlikely, however, to locate their embassy in Jerusalem. An important component of the Abraham Accord, though not specifically spelled out, is enhanced security cooperation against regional threats, especially from Iran and its proxies. It is important to note that Israel and the UAE reportedly already have security ties, but the agreement brings them into the open.
The conventional analysis is that it's all about Iran: a shared interest in countering Iran has pushed Israel and the Arab monarchs of the Gulf region closer together. It follows from this analysis that the main impact will be strengthened collective deterrence of Iranian aggression.
There are two problems with this explanation.
First, recent experience has shown that Abu Dhabi is less focused on challenging Tehran than is often assumed. MBZ has long been more worried by Sunni Islamists than by Shia Iran. The UAE – especially Dubai – maintains a relatively strong economic relationship with Iran. Second, it is unclear if and how more overt Israel-UAE cooperation can further deter Iran. The two states have already been cooperating covertly for decades.
While there are growing gaps between Republicans and Democrats on Israel, US support for Israel, and especially improved Arab-Israel relations, remains solid. That's evident in the praise that was tweeted on MBZ by foreign policy influencers from all sides as soon as the UAE-Israel deal was announced. The immediate reward isn't only a flight package of F-35 planes and advanced weapon systems, but bolstering bin Zayed's position in the United States Congress, which had planned to impose sanctions on the Emirates for its involvement in the war in Yemen and to stop arms deals with Saudi Arabia, a decision side-stepped by President Donald Trump. Peace with Israel would be an insurance policy for bin Zayed if Trump loses in the November election and is replaced by Democratic presidential candidate Joe Biden.
Unlike his warm ties with Trump, bin Zayed has an unpleasant history with a previous Democratic president, Barack Obama. At first they forged a deep friendship and Obama used to call him occasionally to chat and hear his opinion on issues outside the Middle East as well. But the friendship ended when the Arab Spring revolutions took place and Obama started talking of a new, democratic, liberal Middle East, whose leaders are elected by the people and whose tyrants are thrown into history's trash can. No wonder that even before Trump was elected president, bin Zayed cultivated ties with his son in law Jared Kushner and even canceled a personal meeting with Obama to meet Kushner in New York.
Bin Zayed's name also came up in the investigations of Special Counsel Robert Mueller, who looked into Russia's involvement in the 2016 presidential election, as one who was responsible for the connection between Putin's confidant, businessman Kirill Dmitriev and Trump's campaign advisers, including Steve Bannon. For two years MBZ avoided visiting the United States for fear he'd be summoned to an interrogation.
In Yemen war, bin Salman and bin Zayed joined hands in a long, brutal and failing assault against the Houthi rebels, as part of what they saw as a campaign to block Iran's influence in the region. But after five years in which more than 100,000 people were killed by conflict, hunger and diseases and millions were left homeless, even the U.S. realized that despite the technology and advanced weapons it had sold these two states, the war isn't ending and is only entangling it further. The Emirates is even suspected of providing the Yemeni separatists with American weapons. A Congress inquiry into this suspicion exonerated the Emirates from breaking the law by selling American weapons, but bin Zayed understood that having his name bound with bin Salman as responsible for the tragedy in Yemen could hurt his relations with Washington.
With democrats in control of U.S. congress and Biden in White House, presents a dreadful scenario for MBZ, who placed all the bets on Trump. The progressive and pro-Bernie democrats are gaining influence in Democratic Party, who are anti monarchs and support a democratic middle east.
MBZ, SISI, MBS will be further alienated from US Middle East policy if Biden wins the presidency. However, warm ties with Israel and having sympathies of influential Israel lobby in United States can make Middle East monarchs relevant in Washington's power corridors to some extent for some time, and that's the bet MBZ has placed by normalizing relations with Israel.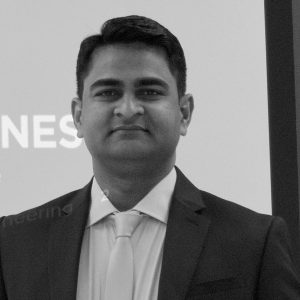 Latest posts by Dr Saqib Ahmad Saki
(see all)
Facebook comments