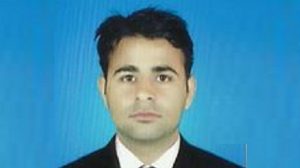 University is the place where every type of student comes to study from every part of the country. It is not just a place but a little universe that lifts the dreams of students, shapes future of candidates, paves way for talented ones to prove themselves, sometimes ruins the life of some individuals who do not digest the food and fruit of its surroundings and so on.
Historically, many great writers have written various novels, stories, dramas, poetic pieces, and essays to discuss university and its environment, romantic tales, separation of loved ones, fun of birthdays, celebration of cultural days, national days, etc. Overall, life of university is so admirable and beautiful that every student dreams of becoming part of it because it teaches some very practical lessons to individual which help them to understand the world around them.
This article brings forth a story of a girl named as Aliya, who enters the university with some beautiful dreams to achieve, some plans in mind to implement, some passion to unravel, with some stories to write, with some uniqueness to embark, with some wings to fly, with some talent to mark history like all students.
It is natural for all students who study in the university that they always remain in some sort of imaginative and hypothetical world because at that time they are completely free to do anything that they like to do without having any tension in their mind and responsibility on their shoulders. If it is analyzed critically the gap between real world and imaginative world then it is quite a thin and gruesome because most of the students never become serious with their study and resultantly, they encounter sufferings of all sort after completion of their respective courses.
Aliya, the young and energetic girl, aged just 18 years, tall, beautiful in look, clever in her rhetoric, natural smile on her face, very talented in her subject, very social when it comes to interaction and seems humble by nature. She possesses all those qualities that a girl requires to attract someone or something.
She is cleverer than her beauty, and more beautiful than her wisdom. On the very first day of lectures that she attended and got the attention from her teachers and fellow students with her exquisite knowledge and power of English vernacular. She knew all three language Urdu, Sindhi, and English with utmost fluency and exact understanding of them. However, her mother tongue is Urdu, yet she speaks Sindhi language with great authority and her English language sounded like her first language because of perfect English accent and correct articulation.
As the time progresses, her humble nature and social behavior gave her the good company of friends. She became popular even in the circle of her friends. But there was another excellent character appeared during this time named as Subhan, who is the class fellow of Aliya. Subhan is the good-looking guy with some modesty that lurks on his collar and taken him as a moralist who does not tolerate any type of frivolity, superficiality, triviality, and cheating in the relationship of any sort. Subhan is as intelligent as Aliya in the class and they were famous for their intelligence and seriousness. Intelligence is the common characteristics that they both share altogether. Whenever exams took place, they were the ones who compete. Sometimes Aliya beats him, and sometimes Subhan secures top position. Meanwhile, it is an inevitable that two competitors become friend. Same happens with them too and they became friend to one another.
Their friendship was sacred and stood on the pillar of respect and care. Although, they were competing, yet they never took competition something which spoil their good friendship because they were enough mature to understand the parameters of friendship and competition accordingly. Instead, they were helping one another as for as their subjects are concerned.
Their good friendship did not give any comfort to their class fellows and class fellows began to play some tricks with them in order to create misunderstanding between them, hence separate them. Their heinous tricks worked and Aliya and Subhan began to argue on everything and finally, they got separated completely. In this condition, who is to blame Aliya or Subhan? Its not clear because they both were innocent, and third party …. classmates is to accuse because they collectively carried out conspiracy against them.
After shocks of their separation was horrible and both suffered a lot because friendship was converted into spiritual love. Now, Aliya did not remain the same Aliya who came in the university having smile on her face. She now turned into something statue that has been fitted on the spot who never moves and speaks anymore. This thing affects her performance too and her grades declined, and she lost the top position. Subhan put himself on silent mood who never participates in the class, never interacts with anyone, never argue with teachers on any topic. He gives the impression of walking dead man, physically alive but soul has departed somewhere, mind has torn apart from body. He did not top in the class anymore too.
It is quite a natural phenomenon that prejudices and jealousies among students in the university take place so often because of the number of reasons. so, the core point is this that a small misunderstanding can ruin the complete cycle of life, therefore, whenever misunderstanding occurs, we must resolve it with some patience and give time to one another and listen one another carefully.
Through these two characters, I try to make students understand every side of life that prevails in the university premises. Hence, students must take care of everything apart from their study. As it is said that nowadays the world is going to be dirty and cruel, but I believe the world is still beautiful place to live on, only people's behavior and attitudes have been changed from good to bad. These is an urgent need to work on the behaviors of the people so that they come on track and function naturally.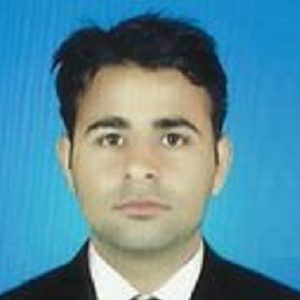 Latest posts by Rashid Ali Chandio
(see all)
Facebook comments