Critical Note on Camara's film Dakan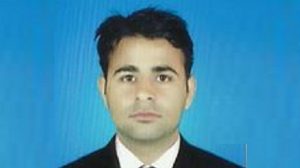 Dakan is one of the movies directed by Guinea director and filmmaker Camara which started debate particularly in the Guinea society and generally in Africa and caught the attention of the whole world especially Europe and America after its initial release days because it raised and asked some very hard and untraditional questions which were not allowed to speak, answer, ask, argue, raise and those questions are about concept and practice of heterogeneity which is predominantly guiding people in the African world, emergence or revelation of homosexuality which was covered hidden before people and the world in Africa and the third question is the dare of Queering Africa. As Beti Ellerson (2005) puts it in the context, "the film revealed and manifested the assurance of black gay identity, both for black Africans who reside in the Western world and black gays who are of African descent".
However, the film got much recognition and acknowledgment from the western world but highly criticized in Guinea and Africa because the film exposed two different mindsets from different backgrounds such as Guinea and Africans loved to cover the reality and truth about homogeneity or homosexuality and pretending to be heteroerotic and heterogenous, whereas, the western world has no place for this kind of conservative and dogmatic type of approach and ideology to keep thing under the carpet but so much liberal to criticize, judge, speak, ask praise, accept, reject, place, and practice everything far and wide. The credit goes to Camara, who excellently widens the ground for Guinea and Africans altogether to question the invincibility of heterosexual norms in postcolonial Guinea a former colony of France. As Manthia Diawara (2010) describes it "humanitarian tarzanism" in Western-oriented documentaries and films that exoticize and fetishize African bodies and practices. Overall, the film describes the failure story of heteroerotic ideology and practice in comparison with the possibility of a heteronormative approach and idea which will get the placement one day.
Moreover, Queer Africa is one of the schools of thought that demands open and wide ground for studying each theme freely so that the range of queer African knowledge gets wider and wider in its shape. This film also serves one of the purposes of looking at heteroerotic and homoerotic concepts openly through clean glasses so that reality could be perceived without any rigidity and bias. As queer theorist Jack Halberstam (2011) elucidates that failure is "a good bet than success". He more on to contends that while "failure of sexual orientation implies being diminished of the strain to match male-centric standards, not prevailing at womanhood can offer startling joys". Along these lines, the failure of heteroerotic, similar to the sexual orientation failure about which Halberstam discusses, is obvious all through Dakan's scenes.
Nonetheless, insanity, as shown by the major characters in Dakan, is certainly not a paralyzed state, rather it addresses a split away from the normalizing and legitimizing mechanical assemblies of heteronormativity and the normativizing dreams multiplied by racialized neoliberalism. Dakan is a visual hypothetical work on homoerotic determination despite heteronormative oppression. If Dakan challenges legends of hetero achievement and lastingness, I propose towards the finish of the article that it likewise makes way for an afro-queer future that defeats the expectations of heteronormativity. If systems administered by heteronormative rationales affirm the assumption that achievement just outcomes from hetero monogamous. coupling and heteroerotic private enterprise, the film's primary heroes Manga (Mamady Mory Camara) and Sori (Aboucar Touré) discredit this as fiction. By practicing a strange strength, they violate heteronormative restraints, foreseeing for themselves afro eccentric fates denied by the heteronormative request of the country. Scenes from the film stage how Bakari (Mohamed Camara), Sori's dad, and Fanta (Koumba Diakite), Manga's mom, neglects to mingle their children into turning out to be hetero men. Instead of conceding their bombed fight against their children's non-heteronormative craving, they analyze their kids as bombed hetero subjects. In this manner, the organization of heterosexuality is left unclear.
In the end, this can be summed up that the film is eye-opening for Guinea and Africans to watch out for things closely and bring some normality in the business of heteroerotic practice and look at the homoerotic concept with some logical understanding and sense. There is another thing that pushes the discussion to go on and on throughout the film is affiliation and association Queer African ingredients which make the story of the film more compulsive and goes in three different directions or circle form where heteroerotic is being questioned on the name of its artificial rigidity, homoerotic is taken without its perfect understanding, and finally, liberal thoughts of queer African studies demand every theme to be gone or measured through some solid and valid criticism.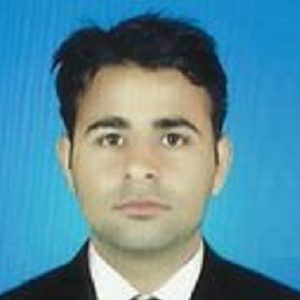 Latest posts by Rashid Ali Chandio
(see all)
Facebook comments