Once Kemal's Istanbul, now Erdogan's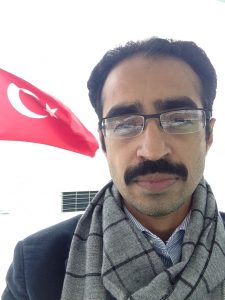 A symbol of pluralism is no more, RIP Pluralism…
I visited Istanbul in May 2015, almost five years now but the smell of tulips in the air is still fresh in memory. Spring's colourful manifestation attracts an intangible beauty. A Bosphorus breeze, and a view from and within Hagia Sophia is unforgettable.
Once entered Hagia Sophia (Ayasofya in Turkish), the mysterious silence amidst sounds of other tourists hold you from inside, a mesmerising experience. The murky entrance, dim yellow light just a way not to disturb the serenity of darkness, Huge Hall, long corridor, the floor , roof and walls texture take you away from the present to past.
The life around Ayasofya reminds the vibrant mixture of secular culture preserved in Istanbul. Although the famous blue mosque is just across the square from this historic site.
The very notion of a moderate society as envisioned by Mustafa Kemal Ataturk '(Kemal)' is so visible in Istanbul, in cafes and streets, especially the Thursdays night chaos on roads, youth chanting and dancing, playing loud music in cars, and a night life of the city squares and clubs, Bosphorus dinner cruises by night a treat to taste.
Let's briefly look at the historic importance of Ayasofya, According to Britannica;
'Hagia Sophia, Latin Sancta Sophia, also called Church of the Holy Wisdom or Church of the Divine Wisdom, built at Constantinople in the 6th century CE (532–537) under the direction of the Byzantine emperor Justinian I. In 1934 Turkish President Kemal Atatürk secularized the building, and in 1935 it was made into a museum. The Hagia Sophia is a component of a UNESCO World Heritage site called the Historic Areas of Istanbul (designated 1985). (https://www.britannica.com/topic/Hagia-Sophia).
Under the secular republic of modern Turkey, the monument turned into a museum in 1934 by the then Cabinet decision. The master piece architect has become Turkey's most popular tourist attraction, drawing 3.7 million visitors last year, and after hours of waiting you will be able to get the entrance ticket that costs 100TL or 15USD. As Ayasofya is not only a great architectural beauty but an important monument both for Byzantine and for Ottoman Empires, a modern symbol of interfaith harmony for both Christians and Muslims. Ayasofya may have adopted the role of Church, Museum and a Mosque over the centuries, but its historic precious value remained intact.
The question is why now? As Recep Tayyip Erdogan and his Justice and Development Party (AKP) has been in power since 2003, and he is continuously striving from an absolute powerful authoritarian regime, and the 2016 failed coup ignited his desire to control the republic like a hydrogen fuel cell.
The decision's timing is questionable? This year the ruling party first lost the Mayor of Istanbul election, the wave continues to other big cities. Erdogan public popularity certainly going down since the loss of powerful Istanbul Mayor seat to the opposition CHP. The ruling Justice and Development (AK Party) has lost mayoral elections in the country's three largest cities – Istanbul, Ankara and Izmir.
Is this a popularity revival political tactic by the ruling AKP party or a mere destruction from their poor economic governance? Will this divide or win more heart for him? The wave of populism is eating pluralism. May this decision not divide the interfaith harmony. A church, a mosque or a museum, what matters most is peace and peaceful coexistence.
The current decision by Erdogan's Courts, and a decree from his Presidency not only have shaken the very foundation of secular Turkey as laid by Kemal but also invite more conservative narrative in Turkish modern politics. Kemal's wrong or Erdogan's, ultimately history will judge. Once a Kamal Istanbul, now Erdogan's.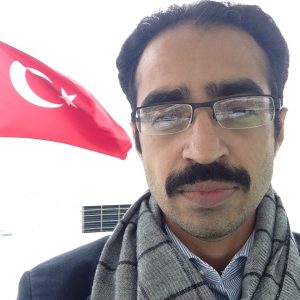 Latest posts by Emran Naseem Chughtai
(see all)
Facebook comments