Pakistan on brink of Covid-19 financial collapse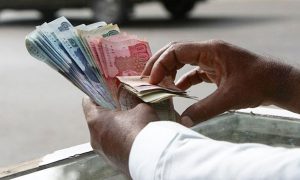 PESHAWAR – Pakistan's financial woes are going from bad to worse as the national fiscal deficit surges to over 7% of gross domestic product (GDP) and could breach 9-10% as state revenues dry up amid Covid-19 economic devastation.
That's raising questions among analysts and business executives of whether the country is headed towards a budgetary blowout-induced financial collapse.
Approved by the National Assembly on June 29, Pakistan's 2020-21 budget is notable for a 3.4 trillion rupees (US$20.7 billion) fiscal gap that officials say will be bridged mainly by bank borrowing.
The new budget cuts subsidies, increases petroleum levies, caps salaries and pensions, and slashes provinces' share of state revenues in a belt-tightening bid to tame the galloping deficit. That comes as economists predict the economy will slip into negative growth territory this year.
Latest posts by News Monitor
(see all)
Facebook comments