Acknowledgement-at the very coalface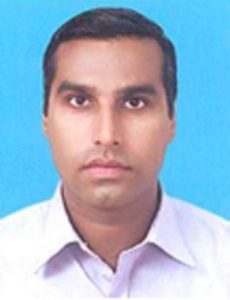 Swinging from end to end with worth seeing suppleness; gliding across a packed vehicle in a monkey-climbing manner; sticking out and clinging around doors; popping out of the windows; and creeping precariously from one door to the other along the peripheries, he must have mastered the art of high-risk-maneuvering rendering him an intrepid. This dare devil is usually a pencil-thin guy, clad in generous-sized pure traditional outfit (Salwaar Kameez), calling shots for the overall communication throughout the bus and is ipso facto the sole retail phase so is the only point of contact, he himself dices with the death but keeps the communication going by thumping and beating the rusty metallic bus doors to get his voice heard to everyone notwithstanding the ruckus, each time the bus calls at the stop.
He keeps advising passengers concerning city's key locations; where to get off; what and where to catch next bus from, and surprisingly never lets anyone go disorientated. He would probably rather take an offence if mistaken as the bus-driver as driver is someone behind the curtain; focused merely on driving centralized and decentralized ones to destinations, and occasionally does not pull punches in hitching ruthless rides through thronged roads-so whimsical!
But here the talk is about the bus conductor instead whose transportation contribution over the centuries can never be forgotten. This guy is in possession of some miraculous sensory faculties enabling him fully aware of surroundings and can eavesdrop any passenger within the crowd. For all practical purposes he stands as the living manifestation of traditional long-forgotten traits such as courtesy, patience, sympathy etc., same he keeps enforcing as well as reiterating periodically in that he tends to offer free rides to tramps; at different junctures he reminds people of women respect as to give up seats in their favor; and will never frown upon the bombardment of relevant queries.
His demanding role urges him to act as the cash handler as well at all times for collecting fares alongside making sure the bus-driver is not to be bothered at any cost. Hence, to attain this feat he gets to be conscientious, meticulous, mobilized and loyal as regards paid and unpaid faces; and who and how many to pull in the whizzing-by vehicle at any given time from long-awaited herd.
Just like any other talent his unrelenting and selfless services are underrated; his personality dynamics have never been brought under discussion. Nevertheless he does not expect anything in return nor even an aspirant of any tip yet you shell out any he is most likely to pocket it in without sporting any smile across!
Latest posts by Awais Khan
(see all)
Facebook comments