As Pakistan's Nawaz Sharif is sent to jail, his rival Imran Khan should not celebrate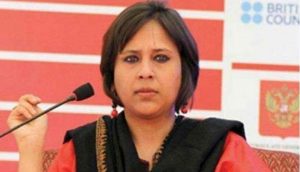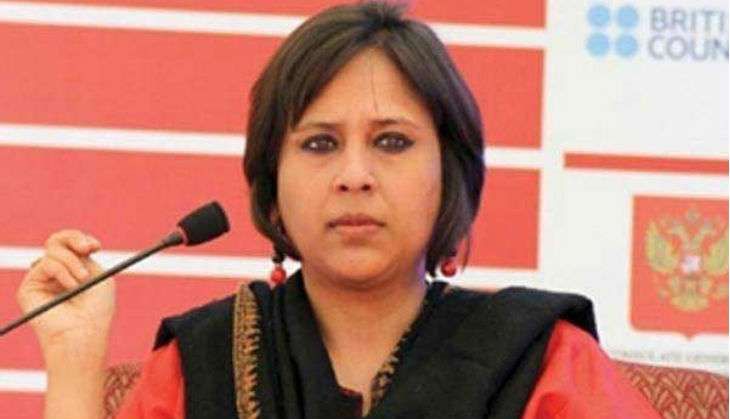 Courtesty: Washington Post / Barkha Dutt
Right after sweeping the 2013 elections in Pakistan, Nawaz Sharif told me that as Prime Minister he would show the world that he, not Pakistan's Army Chief, was the real boss. But now, on the eve of Pakistan's next election, he has returned from London (where he went to visit his ailing wife) to not only face jail time, but a military establishment that is determined to finish him.
In choosing to return (instead of opting for exile) and possibly spend ten years in prison for corruption, he has in fact given his party, the PMLN (Pakistan Muslim League, Nawaz), a fresh lease of energy- and maybe even an advantage– in the imminent elections. Flanked by his young daughter and political heir, Maryam, Sharif has presented himself as the only Pakistani civilian with the courage to take on an Army that has ruled Pakistan either by diktat or stealth for the last 70 years.
The three-time premiere's hold over his government began unraveling when his family was named in the Panama papers leak last year. He and his daughter were eventually convicted and barred from contesting elections because Pakistan's special anti-corruption court decided the family had been unable to disclose how they funded four luxury flats in London. The court acquitted Sharif of the charge that he acquired the flats by corrupt or illegal means but placed the burden of proof on him and ruled that the purchase of the properties was beyond the range of Sharif's known and disclosed income. Before this jail verdict, Sharif was removed from the post of Prime Minister by Pakistan's Supreme Court for not being 'honest' or 'trustworthy'. These vaguely worded descriptions (otherwise known as 'Sadiq' and 'Ameen') are two of the most contentious articles in Pakistan law and were brought into force by its most despotic military dictator Zia-ul-Haq.
No matter where you stand on the corruption allegations against Sharif, there is a wide consensus among ordinary Pakistanis that Sharif has been punished disproportionately. The corruption case may well be an attempt to undermine the autonomy of civilian politicians in Pakistan's stunted democracy. In a country where not a single Prime Minister has ever completed a five-year term, Sharif's case has been called a judicial coup.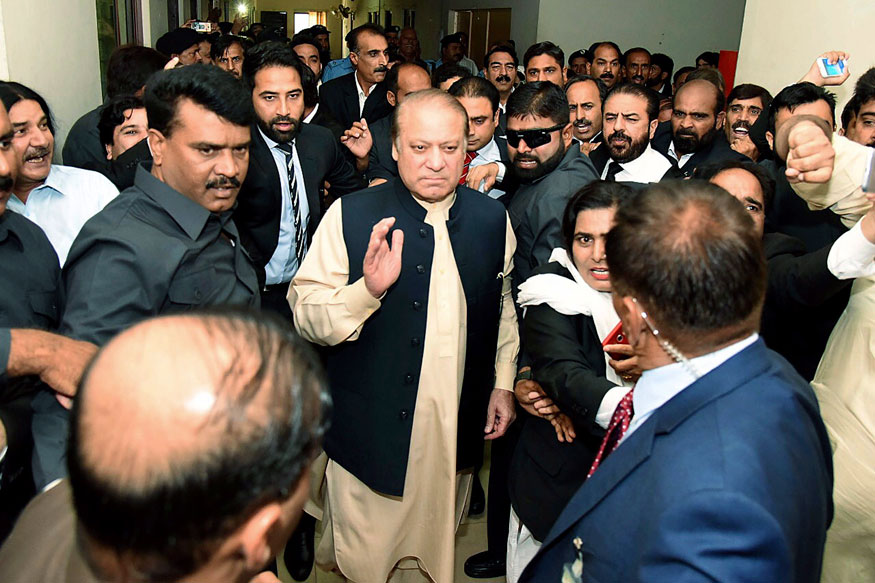 And that is precisely why Imran Khan, who is Sharif's main challenger and could even become the country's next Prime Minister, should not be celebrating the fall of his rival.
Khan is a glamorous, Mick Jagger look-alike cricketer turned politician, whom opponents say has the blessings of the shadowy Deep State that controls the country. He has described supporters of Nawaz who came out on the streets of Lahore to defy the deployment of thousands of policemen as "donkeys" (a south Asian colloquialism for stupidity). He He has ignored the embarrassing tabloid headlines (about sexual affairs and unacknowledged children) that have emerged from a strategically timed book written by his ex-wife Reham. Instead, Khan, who once told me in an interview that "liberals are the scum of Pakistan', has carefully built his entire political campaign on being anti-corruption, anti-poverty and promoting anti-Americanism. The Oxford-educated former national captain of the country's cricket team — who has courted social conservatives and fundamentalist clerics– wants Pakistan to be an "Islamic Welfare State."
But what Khan is missing in his pursuit of the top job is obvious: Today it might be Sharif, but tomorrow it could be Imran. After all, if Imran Khan today is seen as the flavor of the season for the Pakistani military, those who know Pakistan remember the years when Sharif too was a military protégé. But it all turned on a dime. The very moment Sharif stood up to the intelligence agencies and the army and moved to sack Army Chief Pervez Musharraf (who later deposed him in a coup in 1999), he was a marked man. Can Imran Khan's fate really be any different?
Friends in Pakistani media tell me that there is an unprecedented state control over the mainstream media. Speeches by Sharif and his daughter were taken off the air. Orders were issued to not show a live broadcast of his return to Pakistan or his subsequent arrest. Interviews with the Sharif family were dropped or censored after being recorded. Party workers were rounded up and arrested compelling even politicians opposed to Sharif, to call for the right to peaceful protest.
But while Sharif and his daughter have been sent packing to prison, the Deep State's mainstreaming of Pakistan's 'good terrorists' (militant groups it treats as strategic assets against India and in Afghanistan)  is well underway. How else does one explain that while Sharif has been outlawed for owning four swish apartments worth a few million pounds, Hafiz Saeed, who was responsible for the Mumbai terror attacks in 2011 is not only free but is also actively campaigning in these elections for a newly created political party, the Allah-o-Akbar-Tehreek?
Sharif returned to Pakistan on a day when 128 Pakistanis were killed in a suicide attack by the Islamic State in Balochistan. But, no carnage seems big enough to end the schizophrenia of Pakistan's patronage of terror groups and its military's engineering of who to legitimize and who to discard.
Of course, as a hard-nosed politician, Sharif is no saint. But how does one make sense of a country in which Saeed, who created the Lashkar-e-Toiba, a globally acknowledged terror group,  can cut ribbons with impunity while a former elected Prime Minister goes to jail for financial corruption? Sharif is hoping that his constituents will see it the same way. And even his fiercest critics have granted him fulsome credit for the bravery he showed in coming home.
In the past, Nawaz Sharif and his arch-rival Benazir Bhutto joined hands to drive out the former Army Chief Pervez Musharraf. Today, her son Bilawal, Imran Khan and Nawaz Sharif may well want to consider an attempt at a national civilian government that brings all political parties on one platform.
That is the only solution that could provide some insurance against a Pakistani security establishment that has perfected the art of the non-coup coup.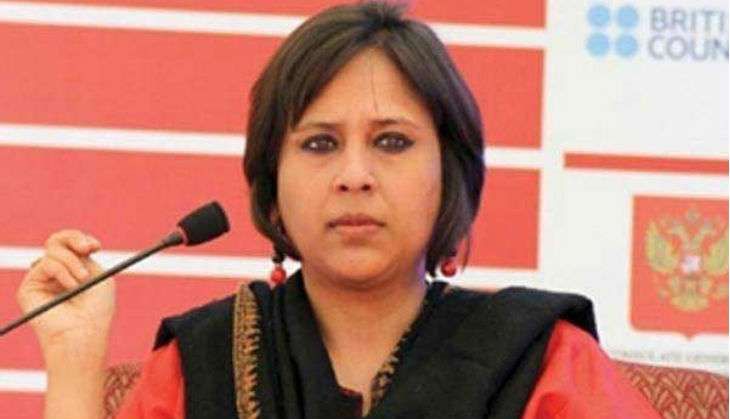 Latest posts by Barkha Dutt
(see all)
Facebook comments