Ashraf Ghani: A Competent Technocrat, A Feeble Politician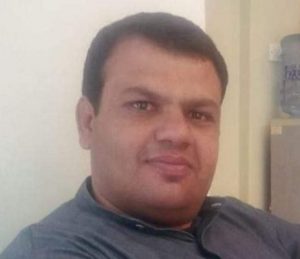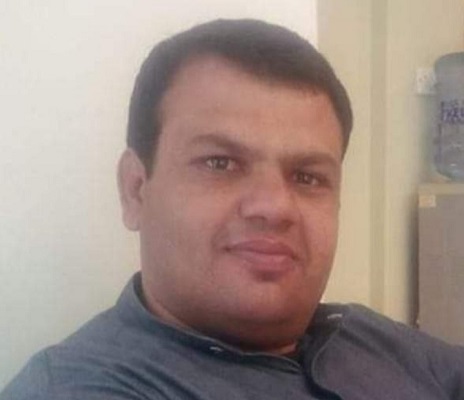 A few people leave imprints on the minds of the people and write their names in the annals of history. Contrary, very few people succeed on different stages with different tasks and accomplish the plots throughout their lives. Not everyone is made to be potent enough to be palmy in distinctive roles in a theatre and Mr. Ashraf Ghani is one of them.
Born in district Logar in 1949 in a tribe of Ahmadzai Pashtoon (To whom Dr. Najibullah) also belonged. He obtained his bachelor's degree from an American University in Beirut Lebanon in 1973, then got his Master's degree from Columbia University New York, and then from the same University, he acquired his Doctorate with a specialization in Anthropology. He served as a Professor at the celebrated Universities of California and Johns Hopkins.
In 1991, he joined World Bank as a leading anthropologist so that to consult the Bank in the spheres of human dimensions to economic programs, social policy, strategies, conditionalities, and reforms. Mr. Ashraf Ghani also served as a special assistant to the UN Secretary-General's envoy to Afghanistan and contributed to the Bonn agreement (2001)_which led to the foundation of a new political setup after the fall of the Taliban regime.
In 2005, Mr. Ashraf Ghani co_founded the institute for state effectiveness with Clare Lockhart while in 2008 he published a book "Fixing the failed state" with co _auther Clare Lockhart whose theme revolves around the promotion of economic development, peace, and stability in post_conflict world. He has been named one of the world's top 100 global thinkers by Foreign Affairs Magazine in 2010. In May 2014, Mr. Ashraf Ghani was ranked second among the "world thinkers" of 2013 by Britain's Prospect Magazine.
From 2002 to 2004, Mr. Ashraf Ghani served as finance Minister of Afghanistan when Hamid Karzai was serving as President. He resigned in 2004 and joined Kabul University as a Chancellor until 2009. And connected the University with a Washington-based think tank for academic research and progress.
Mr. Ashraf Ghani also contested the Presidential election of Afghanistan in 2009 as an independent candidate and secured only 4 percent of the total votes. Later on, he became the President of Afghanistan in 2014 and then re-elected second time in 2019 and resigned on August 15, 2021, at the time when the Taliban were standing at the gates of Kabul. He is also called as "Transition Tsar" after he is appointed the Chairman of the transition coordination committee which focused to supervise the transfer of power from the ISAF/NATO troops to the Afghan security.
Mr. Ashraf Ghani, unequivocally, is a reformer, a competent economist, a qualified anthropologist, and a Visionary intellectual. He was partially succeeded to transform Afghanistan in many sectors in his almost seven years of rule__in the midst of the Taliban insurgency, poor economy, and in the grip of opportunistic allies. He constructed many dams and said during the inauguration of Kamal khan dam that "Kamal Khan dam's water will intercede for me in the day of judgment". During his rule, he also generated about 600 MWs of electricity, cemented banking system, introduced e_customs services, constructed rail lines in the country which further were connected to Iran, increased trade with Central Asian countries, worked on institutional buildings, and produced competent brains.
Eisa Khan Ayobi an Afghan expert of Afghan affairs wrote in February 2018 during the first tenure of Ashraf Ghani in Aljazeera that, "Afghanistan has also utilized regional mechanisms (such as the South Asian Association for Regional Cooperation, the Conference on Interaction and Confidence-Building Measures in Asia, the Heart of Asia – Istanbul Process, etc.) to promote the country as a key economic link between South and Central Asia. As a result, Afghanistan is participating in major regional projects in the spheres of trade, transport, and energy".
Politically, he was not as successful as a technocrat. Internally, he was surrounded by ill-minded people who always sought opportunistic benefits, and that many of his colleagues in the cabinet worked as proxies for other countries. He was unable to control the internal rivalries, different ethnic groups, and tribes. His short temper, stubbornness, and pride were the prime weakness that is misbecome for a leader who has been serving as the father of the nation. Although there is no evidence of his involvement in corruption, many of his political allies were involved in embezzlement, which he could not stop. Notwithstanding, he lacked farsightedness as a vigilant political leader while formulating agreements to different groups in the country who during his difficult times did not stand with him shoulder by shoulder.
On the external political front, although he was successful in diplomacy during his first years of rule. Unfortunately, with time, his tilting to India and his lack of friendly relationship with the neighboring countries increased his unsuccessful external foreign policy politics. Which were far enough worse than that of President Hamid Karzai's policies who had by and large established mild relations with the neighboring states.
Despite being a feeble politician, Mr. Ashraf Ghani proved to be a good reformer, economist, anthropologist, and visionary leader. His struggle for Afghanistan as a technocrat, in cementing the nation-building, and infrastructural development supersede his political frailness. What we see today's Afghanistan as a stable country in terms of institutions is due to the intellectual legacy of Mr. Ashraf Ghani. He will be remembered as a capable technocrat and a puny politician.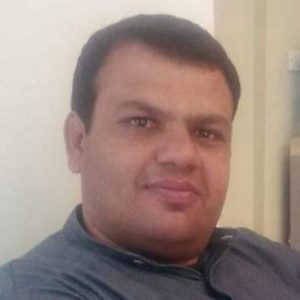 Latest posts by Naseebullah Achakzai
(see all)
Facebook comments