A Highly Misunderstood Imtiaz Ali Film: When Harry met Sejal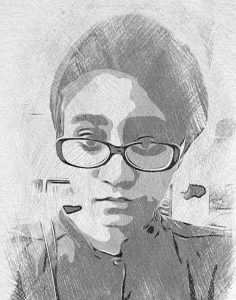 4th August marks the anniversary of a highly misunderstood Imtiaz Ali film. Up until well into the second half of When Harry met Sejal I was convinced that the whole escapade of backtracking across Europe to find an engagement ring had been preplanned by Sejal all along. Unlike many critics who wondered what her deal was, I was completely in sync with Sejal's actions and words. I got her deal because I had lived the backstory I had unconsciously given her. Accent inconsistencies aside ( I am not an Indian so don't have authority on how bad her Gujrati-Ahmedabadi twang was) Sejal has somehow ended up closer to being a real person-closer than much loved (or understood) heroines of the last decade-notably Rani (Queen), Geet or Tara (Tamasha).
At the end of my first year at university in the UK, I hopped along on a tight-budgeted trip to Italy alongside some friends (or rather fellow Pakistanis who were bound to befriend each other in a foreign land). I wasn't as excited to see the Colosseum or the Leaning Tower of Pisa (that giddiness had long left) as I was to live a story I had created long before we hit the Venician Tarmac. I had a crush on a friend and wanted this trip to be a final culmination of the year-long pinning leading to hopefully more romantic next two years on campus. Much more than that, I saw this trip as an opportunity to shed an image of a self-serious self-absorbed girl and let others know of my adventurous self. One image to replace another. It was what growing up in Bollywood does to people; a 'trip abroad' has to bear a burden of a character arc of a film-only in my case, I was the creator as well as an actor.
This was way before Imtiaz Ali revolutionized the idea and travel became more about finding oneself or breaking free. I was also in a way trying to break free but a week-long trip isn't a long time to shed one's perceived self and go wild with a brand new personality. That is why When Harry met Sejal worked for me much more than the first half of Tamasha did. In my limited experience, the more you try to shed your dominant personality in lieu of discovering or acting in a new one (like Ved does) the more you are actually clinging to your old self-it just gives you a semblance of sanity and familiarity as you trot around in foreign places with a garb of a new self. It gives you something to fall back on when you fail to live up to the movie in your head.
I instinctively saw Sejal as that 19-year-old me who had curiously observed a smolderingly charming yet well-mannered tour guide and found him to be a perfect candidate to validate herself with. I could imagine her stealthily packing those uncharacteristically short dresses, away from the prying eyes of her insomniac sister, as she plans her own Simran from DDLJ-like trip before a suffocating but secures married life swallows her again. The ring is just an excuse to get rid of the two families that have surrounded her for life. It looks like Sejal has taken cues from the 90s Simran and was adamant to be chased by SRK while drunk across the cobwebbed streets and squares of Europe. Again, this is what Bollywood does to us. The need to create our movies kills the seeds of what is a more organic arc of self-discovery or confidence building-something that Rani from Queen achieves.
In the first few scenes, as Sejal keeps on changing the venues where she might have dropped her ring, my backstory worked brilliantly; she is buying time until the hot tour guide gets in on her freaky plan too. As we know that doesn't happen. In her haste to see herself as a sexy girl at the club and be seen like this by the ultimate authority on the subject (we need an audience for our films after all)Sejal finds out that she can kick a guy in the nuts. But the discovery is too sudden and soon things are going out of control; the film has gone off script and there is a possibility that she may end up raped or murdered by the goons of Europe. I was with her as she cried unabashedly as reality punctures into her scenic mental film and threatened to spoil all the fun and build up to what in her mind would be her ultimate adventure.
This is why so many critics found Sejal too confusing as a cinematic entity. How can she be consumed if she isn't well defined? They would much rather extol the simpleton Rani or a clear-headed Taara than root for the messiness of this shell of a personality that swings between an insecure girl on the last-ditch attempt to discover or let herself be to an exceptional level headed lawyer who can give womanly care to a lost man. That's precisely why Sejal strikes me as the truest manifestation of a crumpled parchment of female mind whose lines will never fade away no matter how hard she tries to smoothen them. As we see, Sejal is naive but gradually reveals her mischievous and 'legally sane' self throughout the film-to us as well as to herself and the tour guide, leaving those who wanted an on-the-nose character arc disappointed and annoyed by her. In my backstory, she is too.
My attempts at being up for any Italian adventure were proving successful. As we arrived past our check-in time at the cheap student hostel at Venice, the rowdy Italian man refused to let us in. It was only the determination to see this as part of the movie in my head that saw me argue our group's way into another motel-free for the night. If it wasn't for a desperate need to bring my film to reality, my true self would have cried right there in the dark alleys of Venice. So in that sense, Bollywood is not all bad. While it's true that When Harry met Sejal could have done away with other Bollywood tropes like songs, a comical villain sequence, and a wedding, the film does a decent job at keeping exposition tolerable. Sometimes I believe that the film would not have disappointed the critics if it was made by someone other than Imtiaz. Insert Karan Johar and the movie would have been lauded as his characteristically Bollywoodish glamour parade with little depth but too much eye candy to be labeled as a misfire. Is it fair to berate a director by suffocating him into his legacy? Are critics too busy analyzing the rollercoaster from the ground up that they forget to take a ride? Perhaps.
As for Harry, I saw him as Kabir from Yeh Jawani hai Deewani thirty years after he leaves India to chase white girls around the world. In this version, he never came back to Naina. Mid-life crises have rattled him, his career has gone nowhere, and thought of returning home as a failure-home that he had left like a lion-shames him. Yet, home is home, and memories of those cornfields are haunting him. Harry's vulnerable moments are few and far in between. His arc is shallow and hence the nothingness of Imtiaz's hero's woes tastes sourest in this film. But then, I consider it more of Sejal's film than Harry's. His half-baked crises would have never made us care for him if it wasn't for SRK's charmingly sad smile and that velvety Punjabi twang( ok someone shut me up) that made me envy Anushka Sharma every time she hugs him.
The scene where my backstory for Sejal collapses is when she discovered the ring in her bag. In my head, I knew that she knew it was there all along. It is only now she is realizing that her film is about to end and the ring is emblematic of the reality outside the dark cinema hall of her mind. Many critics have argued that Harry and Sejal were painstakingly self-aware like they knew they were in an Imtiaz Ali film. Well, I think this is true but this is precisely why they are more real than other heroes and heroines Imtiaz has blessed us with over the years. Being inside a movie in your head and living it out in real circumstances will always end up in a hodgepodge of partially curated and partially made believe reality. This pseudo-reality is not for those looking for clear cinematic resolutions. At the end of my Italy trip, I only remember moments where I truly was in a film, acting and discovering. There was no arc at the end of it, no one fell in love with my real or reel self and I was left confused and mildly disappointed for not achieving the full potential of my film-something many people felt at the end of When Harry met Sejal.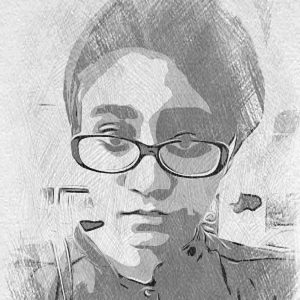 Latest posts by Maleeha Durani
(see all)
Facebook comments