See Pakistan with New Eyes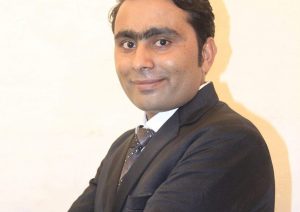 As a journalist, I conduct interviews for my YouTube channel – Master TV. In this context, I visited Islamabad from Karachi, in the month of March 2021, to conduct an interview with a renowned corporate management consultant and a leadership trainer and coach at Carnelian, Kamran Z. Rizvi (a.k.a., KZR).
After my interview with him, he shared an idea with me over tea. For the last few years, he had been thinking of going on a nationwide tour by road to meet YLCians (participants of the well-known annual Young Leaders' Conference, organized and facilitated by the School of Leadership in Pakistan, since 2002) and other alumni from learning events which he had facilitated since 1991. YLC is now in its 20th year with over 5,000 alumni (young adults – male and female, from diverse backgrounds), dotted all across Pakistan, in every province and district of the country.
His dream was to discover the extent of the positive impact learning and development activities were having on our youth and how the individuals were making a difference in their lives and their communities and organizations. He was keen to go on such a tour, but only when he could find someone suitable, who would accompany him to video record and journal this rich and inspiring experience. I agreed to join Kamran in his dream project, which we named: SEE PAKISTAN WITH NEW EYES (DEKHO PAKISTAN, NAEE NAZAR SE). "
KZR announced his tour plan for 2021 on his Facebook timeline in April 2021, mentioning cities (but without dates) that were going to be covered in his itinerary. He invited those interested in the YLCian's Meetup, in their respective city (or from surrounding areas), to inbox him their contact details to get registered and receive further information in terms of date/timing/venue. Over 300 sent in their details within a week. Lists of interested people for each city were compiled. Hosts were identified from amongst them, who kindly volunteered their time to organize the meetups in their respective cities. Alumni from other leadership and management development programs that KZR conducted also registered.
We started from Quetta on June 17 and moved to Khairpur, Dadu, Hyderabad, Karachi, Bahawalpur, Multan, Faisalabad, Lahore, Islamabad, concluding in Peshawar on Jun 30, 2021. In all, 5,400 km were covered with recordings of over 500GB and thankfully all meetups were on time, and as planned.
We would like to take this opportunity to convey our heartfelt thanks to all those who took the mantle of hosting us and for making this project a success. They are Syed Muhammad Usama (Quetta); Ali Rehman Soomro& Umar Salahuddin (Khairpur); Farhan Ali Jamali (Dadu); Sikandar Faizan& Ahmed Rashid (Hyderabad); Rumaisa Razzaq Sarohi (Karachi); Luqman Abdullah (Bahawalpur); Zain Baloch (Multan); Haider Miraj (Faisalabad); Iftikhar Hussain & Samina Amjad (Lahore); Usman Gulzari (Islamabad); and Ali Rehman Khan (Peshawar).
My team member Issace Sharif and I video recorded the meetups and the inspiring stories shared. In addition, we also got to interview a few leading personalities and managed to record footage from the many locations visited. These will be uploaded on my YouTube Channel – Master TV Pakistan (https://www.youtube.mastertvpakistan) in the coming weeks and months.
I am in the process of making a documentary titled, DEKHO PAKISTAN, NAEE NAZAR SE. The purpose of this documentary is to showcase the talent of our nation, who, through their vision, courage and determination, are contributing in ways that will put Pakistan on the road to becoming a country that is admired and seen by all as diverse, fair, equitable, inclusive, and developing.
This journey has enriched and has strengthened our faith that learning and development activities are making a difference. Our young and old alike are embracing the idea of lifelong learning in our society.
We met many inspiring people from different cities, experienced their culture, learned of their challenges and the changes they are making in their lives to build a better tomorrow. Our road travel also allowed us to see and feel the beauty of nature in Pakistan.
Thankfully, we remained safe, stayed on schedule, and everything worked according to the plan throughout this nationwide tour. God has been most kind.
Latest posts by Ayaz Morris
(see all)
Facebook comments