Letter from Concerned Faculty Regarding Academic Freedom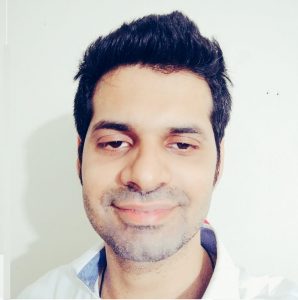 As faculty members and teachers, we are extremely concerned about the events that have taken place over the last few days at universities across Pakistan, which signal a closure of intellectual space within the country. Between April 12th and 13th four separate but related instances of repression took place on university campuses in different parts of the country.
In the first instance, an event entitled 'Ethnic Rights, New Social Movements, and the State of the Federation in Pakistan,' which was supposed to be held at Habib University in Karachi on April 13th was forcibly cancelled only an hour before the event was due to be held. This event was intended as a teach-in and panel discussion in which various new social movements emerging across the country would be analyzed and discussed by experts from the field. Not only was the event abruptly cancelled, one of the guest speakers was forced off campus by the university security despite the fact that it was the university that had invited him in the first place.
In the second instance, an event that was planned to be held at the Lahore University of Management Sciences, also on April 13th, which was a commemoration of the student who was brutally murdered by a mob one year ago at Abdul Wali Khan University, Mashal Khan, was also forcibly cancelled on the same day the event was due to be held. This event was planned in order for students to come together and mourn the loss of a fellow student who dedicated his short life to raising his voice in the struggle for peace and justice.
In the third instance, a colleague who was working as an Assistant Professor at Punjab University in the Department of Sociology, Dr. Ammar Ali Jan, was suddenly fired with no official reason given by the university administration. Dr. Jan, who received his PhD from Cambridge University, had been working tirelessly alongside students since July 2017 despite not having received any pay in order to promote the idea of non-violence and critical thinking. His abrupt dismissal was both disrespectful and humiliating and raises serious concerns about the treatment of faculty members at all universities.
Finally, in the fourth instance, faculty and administration at Gomal University in DI Khan were paid a visit by state functionaries and questioned about the content of their courses. The faculty and administration were given a warning to not teach subjects that would encourage critical thinking amongst the students. This direct intervention on a university campus by state authorities, which is an attempt to stifle critical thought and hamper learning, is extremely troubling to say the least.
All four events are part of a wider trend that stifles critical thinking and discussion on university campuses. As faculty members, we believe the university must be a space where faculty and students are free to share ideas and engage in thoughtful analysis of pressing social issues without experiencing fear or intimidation. The function of the university is to foster an atmosphere in which ideas are respectfully shared and rigorous research and analysis is encouraged. It is only through open discussion and debate that our most pressing social and political problems will be properly understood and diagnosed. The future of our country rests on how well we train our students as thinkers and analysts. It is for these reasons that the events of recent days are so troubling. As faculty members we strongly condemn the intimidation and repression taking place in universities at the moment, and we urge the relevant authorities to take action against those responsible and to ensure that our universities remain free from outside interference in the future.
Endorsed and Signed by the following faculty members and academics:
Nida Kirmani, Associate Professor, Lahore University of Management Sciences
Sarah Suhail, Visiting Faculty, Lahore school of Economics
Hassan Javid, Assistant Professor, Lahore University of Management Sciences
Anushay Malik, Assistant Professor, Lahore University of Management Sciences
Faiza Mushtaq, Assistant Professor, IBA Karachi
Arsalan Khan, Assistant Professor, Union College
Hammal Aslam, Assistant Professor, BUITEMS Quetta
Tania Saeed, Assistant Professor, Lahore University of Management Sciences
Afiya Zia, Sessional Lecturer, University of Toronto, Canada.
Sanaa Alimia, Research Fellow, Leibniz Zentrum Moderner Orient, Berlin; Visiting and Associated Faculty, University of Peshawar
Amen Jaffer, Assistant Professor, LUMS
Adnan Khan, Assistant professor, Lahore University of Management Sciences
Mahvish Ahmad, PhD Candidate, Cambridge University
Iftikhar Dadi, Associate Professor, Cornell University
Gwendolyn Kirk, Associate Lecturer, University of Wisconsin-Madison
Ali Raza, Assistant Professor, Lahore University of Management Sciences
Imdad Hussain, Assistant Professor, Forman Christian College University, Lahore
Omar Kasmani, Post-doctoral Research Associate, Free University of Berlin, Germany
Babar A. Qureshi, Visiting Faculty, Massachusetts Institute of Technology, Cambridge, MA, USA
Aimen Bucha, Lecturer, Beaconhouse National University
Waqas H. Butt, PhD Candidate, University of California, San Diego, USA
Sarah Eleazar, visiting faculty, Beaconhouse National University, Lahore
Shayan Rajani, PhD Candidate, Tufts University
Qalandar Bux Memon, Assistant Professor, Forman Christian College, Lahore
Ameem lutfi, Global Studies Fellow, Duke University.
Tabitha Spence, Teaching and Research Fellow, Lahore School of Economics
Muhammad Azeem, Assistant Professor, LUMS
Sara Shroff, PhD. Candidate, New School
Noaman G. Ali, PhD Candidate, University of Toronto
Shozab Raza, PhD Candidate, University of Toronto
Alia Amirali, Lecturer, Quaid-e-Azam University, Islamabad
Tooba Syed, Lecturer, Quaid-e-Azam University, Islamabad
Amina Jamal, Associate Professor, Ryerson University, Toronto
Imdad Hussain, Assistant Professor, Forman Christian College, Lahore
Barbara Heron, Professor, York University, Toronto
Shehnoor Khurram, PhD candidate, York University, Toronto, Canada.
Marvi Shaikh, lecturer, University of Sindh, Jamshoro.
Shafqat Ali Kadri, Associate professor, University of Sindh, Jamshoro
Dr Taimur Rahman, Assistant Professor, LUMS
Sadaf Aziz, Assistant Professor, LUMS
Elleni Zeleke, Assistant Professor, Whitman College
Azzah Ahmed, PhD Candidate, University of California, Los Angeles, USA
Alissa Trotz, Associate Professor, University of Toronto
Hafeez Jamali, Assistant Professor, Habib University
Riaz Ahmed, Associate Professor and Chair Applied Chemistry, Karachi University
Fawad Khan, Adjunct Faculty at the National Academy of Performing Arts, Karachi
Ayyaz Mallick, Visiting Researcher, Habib University
Nosheen Ali, Assistant Professor, AKU-IED
Shahana Rajani, Visiting Faculty, IBA Karachi
Nadir Cheema, SOAS London University & Bloomsbury Pakistan
Tayyaba Jiwani, PhD Candidate, University of Toronto
Zahra Malkani, Lecturer, Habib University
Ayaz Qureshi, Lecturer, University of Edinburgh
Abdul Aijaz, GC University, Lahore
Latest posts by muhammad ali
(see all)
Facebook comments