The 'New Normal' Pacified By BTS Through Music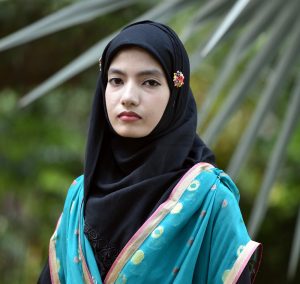 Regardless of the life stage, a person is at, music has always been a source of joy, passion, and peace. It creates a mental and inner state of heavenly serene tranquility which smoothly enables the creative productivity of a person and lets feelings of every sort overflow spontaneously. The result of it seems like art giving birth to another form of art. Humans feel peace in harmonious times and the beauty around can be seen without so much effort. However, they desperately search for it in times of great distress like today's pandemic which is equally depressing for everyone and heavy on hearts. Everyone has their ways to have peace but music has always been believed to have the imperious power to fill heavy hearts with pure bliss and utter satisfaction.
Acknowledging this influencing power of music, a Korean boyband named BTS has made a successful attempt to give a harmonious musical language to the feelings of every sort and soothe all depressing encounters of the bittersweet life everyone is dealing with. The lyrics
of all their albums often focus on personal and social commentary but as they continued their journey, they evolved to a wide range of genres and themes. They also started to explore the themes of mental health, troubles of school-age youth, loss, the journey towards loving oneself, and individualism. Their work features references to literature and psychological concepts and their work is not age-restricted or race-restricted or culture-restricted which makes them a Global Phenomenon.
BTS is a contraction of many names, some of which are company generated like Bangtan Boys or Bangtan Sonyeondan, and some are given by their massive fanbase like Bulletproof Boys Scouts for they stood strong with each other through every thick and thin. Their fanbase is called "ARMY" which is a contraction for Adorable Representative M.C for Youth and goes with the idea of being bulletproof. The success rate of this band is no hidden fact and they broke so many records with their album debuts like Life Goes On and Dynamite and various singles Mic Drop. They became the first Korean act to top the US Billboard 200 chart with their studio album Love Yourself: Tear (2018) and the first group to have two number one debuts on the Hot 100 by the release of Life Goes On. They were also featured as "Next Generation Leaders" on Time's international cover. Their album Love Yourself: Answer (2018) was certified platinum and they received certification for their single Mic Drop by RIAA (Recording Industry Association of
America). Following the establishment of their Love Myself anti-violence campaign in partnership with UNICEF, BTS addressed the United Nations 73rd and 75th General Assemblies.
Be is BTS's newly released album on November 20, 2020, through Big Hit and Columbia Records. This album was created in response to the on-going COVID-19 pandemic. It was inspired by the thoughts and feelings of the band members which they experienced during the conceptualization of the project. Not only this album helped them grow and introduce new genres and experience various aspects but also reflects the feelings and experiences of every person around the globe during this epidemic. Described by BTS as "a letter of hope", betouches upon themes of comfort, loneliness, anxiety, depression, frustration, restlessness, sadness, hope, connection, and joy. It helps bring comfort through its lyrics which aid to explain the current situation of distress and soothes the nerves at the same time. The album was supported by the lead single Life Goes On. This single debuted on US Billboard Hot 100, making it BTS' third consecutive number-one song, and entered the top 10 of UK Singles Chart.
Debuted as the lead single of the fifth album of the group, Life Goes On was released on November 20, 2020. Although it is impossible to associate any particular genre with BTS because they explored every genre as initially, they started with Hip Hop and then moved to Pop, Rock, EDM, Punk, and even Latin. It is hard to categorize the BTS genre as a whole, however, this song can be categorized in Alternative Hip-Hop or Synth-Pop. They started working on this album as their Map of The Soul tour got postponed due to Covid-19. The name of the album was officially announced at a press conference held on September 27, 2020. They stated via press release that the album "imparts a message of healing to the world by declaring, even in the face of new normality, our life goes on." Hence, the title of the lead single. The lyrics have been described as uplifting and seeking to provide hope to people in the hard times of this pandemic surrounded by death and hopelessness.
The song was directed by BTS member Jeon Jungkook. So, naturally, it hit 71.6 million views in the first 24 hours, making it the fifth most viewed song on YouTube. It won the award of 'Song of the Year' in November and won 'Weekly Popularity Award' for five consecutive weeks after the release. In the video, the member laze around in their dorm, V drives them around, they watch movies together and perform in an empty stadium. It is a depiction of the real world and their own real story because they literally performed in empty stadiums and all the ARMY was attending online.
The world stopped unexpectedly and it felt like all the life went away. Depicting this feeling, the song starts and ended with a repetition of "I remember" that how life can not be stopped and no matter what it goes on without any hurdle. It gives a message of not losing hope
that even spring didn't know how or where to stop and it came nonetheless. Just like that, people need to lift them and struggle through all the pain and discomfort around them because, in the end, humans are the highest of the creations who know no bounds and find a way to strive. The song first describes the world of the pandemic that world stopped and all footprints were erased and all hope seems to be lost. But it also produces hope that spring didn't know to wait and came not even a minute late, it rained like every other day and time passed like always without any apology. Just like that life carries on and people need to go with the flow, finding new ways to cope up with today's challenge and win. It seems like everything changed but together, the reality can be reversed and we can make this situation a new normal to live with.
BTS has a huge fan-base of over a billion ARMYs around the globe. They struggled and created a massive impact on people of every age. They are aware of their influence and like a great legend and artist, they are using it for good, spreading hope, love, compassion, focus, and light through their work. Another song of the album made almost the same records. It was their first song that was totally in English. It also has upbeat music and hope-generating lyrics that no matter what, people are stars of their own and they need to shine like a diamond. Don't let any hurdle or problem dim their light or make them lose their spark. They need to defeat the darkness
and bring about the brightest light which is hidden inside them. All these messages of hope and love are the main focus of this album. They not only produced hope through their work and music but also, comfort their fans through times of distress and hopelessness through their lives, performances and messages. They have proven that music has only one language that can be understood through heart and it knows no bounds of race, language, culture, or identity. The language of music is worldwide and is associated with love only.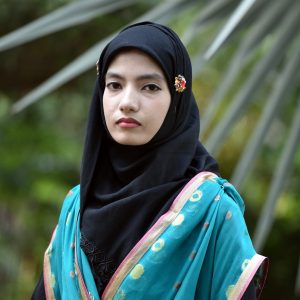 Latest posts by Samavia Tazeen
(see all)
Facebook comments