Need for Endocrinologists with Rising Obesity and Diabetes Prevalence in South Asia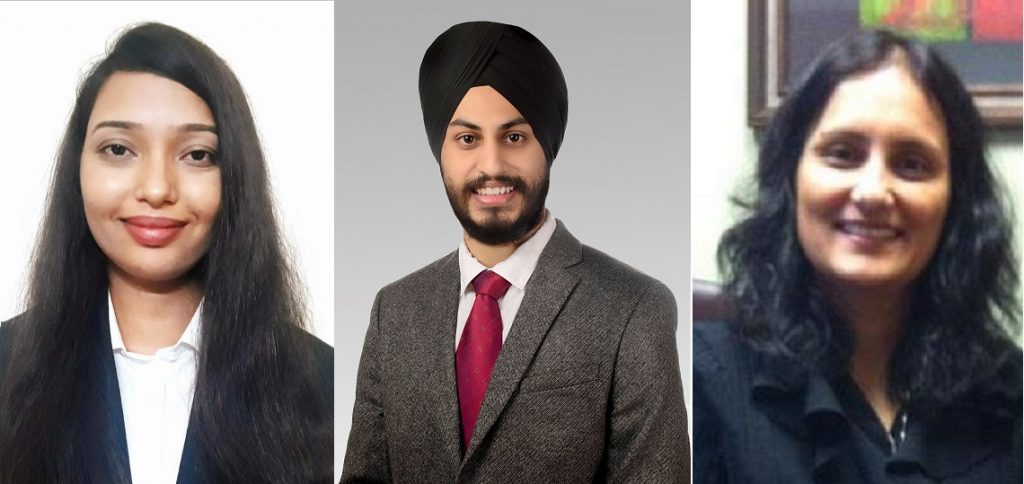 Authors: Dr. Jassimran Singh, Dr. Sravani Konatham and Dr. Lubna Mirza
I came to know about an online Endocrinology clinical rotation with Dr. Mirza in the United States from some of my friends. They had positive remarks about the rotation and its curriculum. I rotated in the Endocrine clinic for about two months in which I learned about various Endocrine diseases and their management; most common of which is diabetes type 1 and type 2, Thyroid disorders, Parathyroid diseases, Adrenal problems, and various other conditions.
We discussed the history, physical examination, and management for common and some rare Endocrine problems. We learned about diabetes treatment goals, anti-diabetic drugs, continuous glucose monitoring devices and data interpretation with clinical applications, Insulin pump therapy, health care disparities in America, and biomedical ethics in clinical research.
We attended journal club in addition to Internal medicine, Cardiology, and Endocrinology grand rounds at the University of Oklahoma health sciences center, Harvard medical school, and Baylor University. I also had an opportunity to create a PowerPoint presentation regarding pancreatic cancer and its association with anti-diabetics drugs to my colleagues. The feedback I received was encouraging. I had an opportunity to write abstracts for submission to the Endocrine Society and write two case reports with my colleagues. One is about recombinant parathyroid hormone for the treatment of hypoparathyroidism and the other one on Cushing's syndrome.
It was a great experience for me. I learned about the rising need for Endocrinologists around the world.
An Endocrinologist diagnoses and treats hormone imbalances, diseases, and disorders including Diabetes mellitus type 1 and type 2, Thyroid disorders, adrenal problems, pituitary diseases, and osteoporosis among other important diseases. In India, apart from these Endocrine diseases, Endocrinologists also treat diseases such as Snakebites, pituitary dysfunction, Sheehan's syndrome, severe rickets and Osteomalacia, Iatrogenic Cushing's syndrome, and infectious Addison's disease, particularly due to tuberculosis. I feel, learning about Endocrinology is going to help me become a better family physician.
With a rise in the prevalence of Obesity and Diabetes around the world and especially in India, we are facing a dire shortage of clinical Endocrinologists. According to statistics of the Ministry of Health & Family Welfare, around eight percent of the Primary Health Centers across rural India were running without a doctor in 2014-15. At the same time, the Community Health Centers faced an 81% shortage of specialists.
In some states and Union Territories, there is not even a single specialist practicing in the public healthcare sector. As of October 2019, a government survey found an 11.8 % prevalence of diabetes in India. The prevalence of overweight will more than double among Indian adults aged 20-69 years between 2010 and 2040, while the prevalence of obesity will triple. Specifically, the prevalence of overweight and obesity will reach 30.5% (27.4%-34.4%) and 9.5% (5.4%-13.3%) among men, and 27.4% (24.5%-30.6%) and 13.9% (10.1%-16.9%) among women, respectively, by 2040.
The largest increases in the prevalence of overweight and obesity between 2010 and 2040 are expected to be in older ages, and we found a larger relative increase in overweight and obesity in rural areas compared to urban areas. The largest relative increase in overweight and obesity prevalence was forecast to occur in older age groups. According to 2020 reports, India has only 650 specialists in endocrinology for over 77 million people who have diabetes and this shortage of doctors is crippling India's healthcare system. [1,2]
Despite being a populous country, infertility in men and women in present-day India is another big challenge for Endocrinologists to tackle. Nearly 27.5 million couples are dealing with infertility. Diabetes and Obesity are associated with hypogonadism in both men and women. India records at second position with 77 million diabetic patients.
With the increase in diabetes and fertility issues, the demand for Endocrinologists remains high in India. There are some possible solutions to this challenge. All medical training centers around the country can add Endocrinology departments in training young physicians. The government needs to relax norms to open up more private medical colleges and diabetes centers in the country that will try to meet the rising demand for specialists in the field. The major factor that can lead to an increase in the number of Endocrinologists in India is by increasing the postgraduate seats in Internal medicine Specialty and particularly Endocrinology, Diabetes, and metabolism.
Understandably, this would require a significant expenditure from the health ministry but I would argue that investment in preventive medicine will pay several times more in the future. Diabetes is a serious disorder and it is linked to several serious chronic complications including blindness, foot amputations, kidney failure requiring hemodialysis, heart attacks, and strokes. I hereby make a case for a higher allocation of our national budget for the health and wellbeing of our citizens. India spent only 2.2% of its budget on healthcare last year.  This is a national issue that requires urgent actions to protect India's healthcare in the future.
To address this shortage, the government of India has recently enhanced the maximum intake capacity at the MBBS level from 150 to 250 per class. Relaxation in the norms for setting up of Medical College in terms of the requirement of land, faculty, staff, bed/bed strength, and other infrastructure has been done. Meanwhile, for increasing PG Medical seats (MD, MS) in India, the government has revised the ratio of teachers to students for Professor from 1:1 to 1:2 for all MD/MS disciplines and from 1:1 to 1:3 in all clinical subjects in Government-funded medical colleges and Private medical colleges with 15 years standing.
Further, for Associate Professor, the said ratio has been revised from 1:1 to 1:2 and 1:3 if he /she is a unit head in all clinical subjects. Similarly, for PG seats, the government is focusing to strengthen and upgrade the State GMCs for starting new courses and increase the seats in medical colleges. (4)
I however feel encouraged that the government is focusing to strengthen and upgrade the government medical colleges for starting new courses and increase the seats for more students. We must also invest in better working conditions for young physicians in the country for retention as we know many of our bright doctors leave India due to the lack of opportunities.
During the pandemic of COVID-19 in 2020, unique opportunities opened up for international collaborations and telemedicine. I would ask all educators in the country to avail this opportunity and create online Endocrine classrooms and clinics to fulfill these unmet needs. Today's world is a global village and I plan to reach remote areas in India and other countries via telemedicine regardless of where I end up working.
References:
1. https://www.healthcareexecutive.in/blog/shortage-of-specialists
2. https://www.livemint.com/science/health/government-survey-found-11-8-prevalence-of-diabetes-in-india-11570702665713.html
3. https://pubmed.ncbi.nlm.nih.gov/32092114/
4. https://medicaldialogues.in/news/health/doctors/what-steps-taken-by-govt-to-address-shortage-of-doctors-in-india-minister-informs-parliament-62989
Latest posts by Dr. Lubna Mirza
(see all)
Facebook comments