Doctors Lives Matter: A Very Sad And Tragic Incident In Multan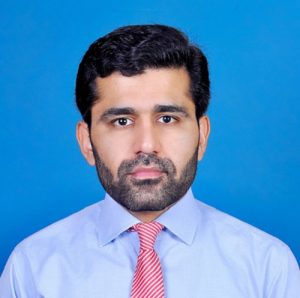 The recent incident of a consultant Psychiatrist killing his daughter and then taking his own life in Multan is very unfortunate and we all hear and mourn about such incidents and pray for the departed souls, then within few days, the matter is forgotten.
A Psychiatrist who has worked his whole life treating patients with all sorts of mental illnesses, when he himself needed help during times of crisis, no one could possibly reach out to him and help him through these difficult times.
I was a student of Late Professor Dr Azhar Hussain and my Nishtarian colleagues would agree with me that he was one of the most competent, nice, compassionate and loving teachers. He taught us in our early medical career and we were greatly intrigued by his overall attire and demeanour. As one of our teachers used to say that "A doctor must be a gentleman, surgery and medicine is extra knowledge." Professor Dr Azhar Hussain was indeed a true gentleman.
During one of his lectures, he told us that he survived the plane crash which took the lives of several great doctors, bureaucrats and significant personalities of Multan. He was luckily late and couldn't board that plane which crashed and Almighty blessed him with a new life. From that day he decided to donate his whole life for helping his fellow humans. He donated medical books of all subjects of the first professional to our whole class of Nishtar and our senior and junior classes. Thousands of Nishtarians have read books donated by Late Prof. Dr Azhar Hussain.
Everybody considers this a very sad and tragic incident without looking into the flaws of our system that what caused this incident and how could we have prevented it. A father and her only daughter who was also a Psychiatrist and mother of three kids lost their lives and had an unnatural preventable death must be a trigger to do something to prevent such incidents in the future.
Along with mourning and praying for the departed souls, we should also strive for concrete measures to prevent such incidents in future. In the west, each teaching hospital has a Physician-wellness society which includes doctors belonging to all specialities to look after the mental and physical health of their residents, consultants and whole hospital staff. We all know that working in a hospital setting is one of the most stressful working environment one could imagine.
Especially in times of COVID-19 crisis, hospitals are no less than a battleground where doctors are fighting for their and their patient's lives every single minute. So getting stressed and suffering from burnout due to long duty hours is a normal routine which needs to be addressed. There should be a Physician-wellness society in our hospitals as well which shall look after the health of hospital staff especially doctors.
One more important thing to consider here is the competency of our doctors must be regularly checked and those doctors whom themselves are suffering from some sort of mental illnesses must not be allowed to treat patients as they will jeopardise the health of their patients and will not be able to provide Standard of Care to their patients. Currently, there is no system in place in our whole country which can gauge the competency of our consultants once they pass their fellowship exams to become a consultant. For decades they treat patients and gets promoted without being tested for knowledge of recent advancements in the medical field.
So to improve our health system the health of doctors must be a priority. If the healer himself is ill and needs to be healed how could he possibly help his patients?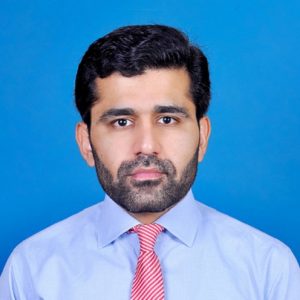 Latest posts by Dr Adil Khan Kakar
(see all)
Facebook comments