From Bamiyan to Balochistan: The Hazaras of a 'Thousand Destinations'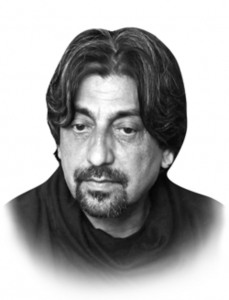 I was in the Taliban headquarters in Kandahar, Afghanistan when the hilly region of Bamiyan fell to them in the late 90's. The cultural center of the Hazara community became a site of mayhem as houses were burnt, hundreds killed, thousands displaced as they fled north, and giant 6th century rock-carved statues of the Buddha were destroyed.
Amid the Taliban celebrations against the 'enemies of Islam,' their leader in Bamiyan, Mullah Muttamaen, told me it was a fitting retribution for Hazaras siding with the Northern Alliance against the Taliban.
"They fought against us and deserved punishment."
As global outrage mounted against Mullah Omer's war against "idolatry," and attacks by the allied forces coalition accelerated, many Taliban fighters took shelter in bordering Waziristan and Balochistan. As the Hazaras in Afghanistan trickled back to their homes, they had no idea how this spillover would unfold for the Hazaras in Balochistan.
The Taliban and foreign militants who made their way to Pakistan made local connections and found partners in other Jihadi outfits, including a militant banned group, Lashkar- I Jhangvi (LeJ) with a history of sectarian violence. Soon, the Hazaras of Balochistan were in their crosshairs, suspected of being American spies and 'agents of Iran.'
While the Shia Hazara community has been living in Quetta for nearly a century since escaping persecution during Afghan Emir Abdur Rehman's rule, they remain distinct from locals and hence easily identifiable. Their physical features are different from those of communities around them, as is their language — they speak Persian.
Many Hazara families have only women, girls and elderly men, as young men flee the country. Legal migration takes years to process so they try illegal routes through human smuggling cartels to get to Europe and Australia via Far Eastern countries like Indonesia and Malaysia.

Owais Tohid
Hence the story of their unending tragedies. Most recently, ten poor coal miners were massacred. LeJ militants have now forged a nexus with Daesh, claiming responsibility for the slaughter and triggering widespread protests.
In Hazara neighborhoods in Quetta, every family has horrors to narrate. Some lost their loved ones in target killings, some were killed in bomb attacks, others in suicide bombings. When I visited two years ago, many said they felt besieged.
"We're in a cage," pointed out the elder of the Hazara Qaumi Jirga, Abdul Qayum Changezi, who died last year.
"It's no life," he said. "If we are not safe here, if we are not acceptable, then put us in a ship and throw us to the sea, maybe some other country will accept us," Mr. Changezi said as other jirga members nodded.
Young Feeroza Hakeem left Quetta because she couldn't continue her studies in Balochistan University due to increasing threats.
"When the university bus carrying Hazara girl students was bombed, parents of Pushtoon and Baloch students didn't let their children travel with us… such was the atmosphere," she recalls.
"I lost my elder brother in a targeted killing. And am still waiting to hear from the other," her voice choked as she narrated her ordeal. Her parents tried to save their other son by selling their house to send him abroad. "Last we heard, a boat he may have been on sank in the Pacific Ocean somewhere between Indonesia and Australia. It's been six years; we cannot confirm whether he is dead or alive."
Many Hazara families have only women, girls and elderly men, as young men flee the country. Legal migration takes years to process so they try illegal routes through human smuggling cartels to get to Europe and Australia via far Eastern countries like Indonesia and Malaysia. The ones who survive have horrifying tales of being detained in camps.
Abbas reached Australia but hasn't seen his wife and two kids for the last several years.
"I live like a widow, my kids are like orphans but even then we consider ourselves lucky when we look around in our neighborhood," Abbas's wife Sakina says.
Jalila Haider, a well known rights activist from the Hazara community says, "I have lost two uncles, a cousin and a very dear one whom I loved. We have suffered extremism and militancy, but even our own (Shia) clergy exploits the situation. We have suffered economically because we were forced to shut our businesses in the city but then we are being exploited by land mafias operating from within our community."
Feeroza and Jalila are the lucky ones who fought their way out of besieged Hazara neighborhoods. Feeroza earned scholarship and has now graduated from the National College of Arts in Lahore, while Jalila is in the UK to pursue her academic dreams.
Many have fled, seeking refuge across the world. Legend has it that Mongol warrior Chengiz Khan left behind a thousand men in Afghanistan after their conquests.
'Thousand' translates to 'Hazar' in Persian and Urdu languages, thus the name Hazaras for their descendants.
"Our elders say we are Hazaar and our fate has divided and scattered us into a thousand destinations," says Jalila.
There are divisions in the Hazara community over the mode of protest. Since 2013, many believe they have no other choice but to refuse to bury their dead. Officials engage with and are willing to listen to them to expedite the burial process because of religious imperatives. Others say the Shia clergy aligned with Tehran misuse the situation and push the community toward extremism. Many others are fed up of all sides and lament being 'collateral damage' in regional and global battles for power.
Meanwhile, Sajjad Hussain Chengezi returned to Quetta from America to be with his aging mother. A researcher studying conflict and peace is now tangled in conflict and searching for peace.
In the freezing temperatures in Quetta, Sajjad sat in for a hunger strike to protest the killings of coal miners, accompanied by his five year old daughter Hania and his baby son. I asked him if he thought things would improve for a better future for his children.
He sighed.
"I wish, I wish I had the answer to your question."
First published on Arab News on January 11, 2021
https://www.arabnews.pk/node/1790731#.X_w8pfAVXjg.whatsapp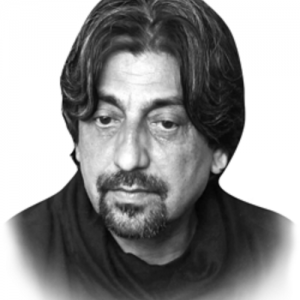 Latest posts by Owais Tohid
(see all)
Facebook comments