Ambitious Agenda for Education, Really?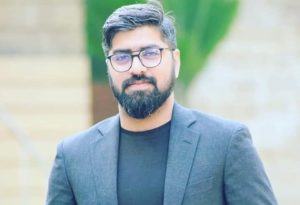 The way the current federal government has disappointed the people of Pakistan in every sector, the same has been true for higher education. If you go through the ruling party's 2018 election manifesto, it clearly states: "PTI will put in place the most ambitious education agenda in Pakistan's history, spanning reform of primary, secondary, tertiary, vocational, and special education". One of the many unfulfilled promises from a party that championed itself at bragging about bringing revolution once they came in power.
Conditions for higher education, like other institutions, have gone from bad to worse. The government has anything but the most ambitious education agenda in Pakistan's history. The previous governments may not have been angels but at least they never hindered the progress in the development of higher education. In the ten years before this government, we witnessed a large-scale mushrooming of public and private sector universities across the country. Hundreds of scholars were sent abroad by universities as part of faculty development programs.
Universities used to organize international seminars, conferences, and workshops. And there were plenty of funds available for starting new programs, expanding the developmental projects, establishing new campuses, and what not! It was all a merry ride before this so-called 'just government' came to power.
In its budget for the fiscal year 2019-2020, the government mercilessly cut a huge 50% chunk of the higher education budget. There was an outcry from university associations and administrations that such a cut would cripple the on-going development projects and scholarship funding at universities, but it all fell on a deaf ear. To add insult to injuries, rather than compensating for the previous year's loss, the government cut the budget further in the fiscal year 2020-2021. At least 104 billion were demanded by the HEC, to which the government had promised at least 70 billion.
When the budget was announced, HEC got only 64 billion. This shook HEC and Dr. Tariq Binori was forced to comment that such a budget would dismantle the higher education sector. Mind you, this budget was announced amid the Covid-19 pandemic. The government had a clear-cut idea of how this pandemic had affected the higher education sector. The universities were starving for monetary assistance as many of their programs had been shut down or were put at a halt due to Covid-19, and they needed more funds to switch to an online mode of teaching. But far from helping universities in this challenging situation, the government further sliced their share.
The impact is not hard to imagine. There is no new university being established anywhere in the country. Hardly any university is expanding its programs. Faculty development
programs have become out of vogue. There has been heavy fee increase for students. University administrations are trying to take austerity measures to decrease the expenses so that they can run the universities smoothly. Worst of all, many universities are unable to pay salaries to their teachers and staff. This is unprecedented. In the past, despite all the instances of mismanagement, malpractices, or political crisis, universities had never been so financially shallow to pay their employees salaries. Unfortunately, what was hitherto unthinkable is happening now.
With such pressing financial cuts, universities would certainly not be able to expand their programs which means the number of students will not increase as the universities will not have the resources required to accommodate the increased number of enrolments. Two, even if
universities manage to increase enrolment, it will highly impact the quality of education because believe it or not, most quality measures require a heavy financial investment. Without funds, universities will rely only on the competence of teachers to increase the quality. But there is a limit to that. Beyond a limit, even a teacher cannot help increasing the quality.
To address such issues, universities are trying to adopt the private-sector model of generating their resources independently. This, of course, requires more independent decision-making and being more autonomous. But even there, the government is becoming a hurdle. Recently, in the provinces of Punjab and KPK, where the ruling party is in power, there have been multiple attempts to appoint bureaucrats and judges as syndicate members and to make vice-chancellors powerless in taking any decisions. Acts like Punjab Universities Act 2020 are allegedly being proposed to sabotage the autonomy of universities.
In a nutshell, the current ruling government seems to have an agenda of crippling higher education by a two-thronged policy: making universities broke by cutting the higher education budget and then giving them directly under the control of bureaucrats and retired judges for further deterioration.
Federation of All Pakistan Academic Staff Associations (FAPUASA) has been protesting such acts by the government. It is high time the government looked into this matter with utmost seriousness. Otherwise, in no time universities will collapse financially and things would not remain reparable.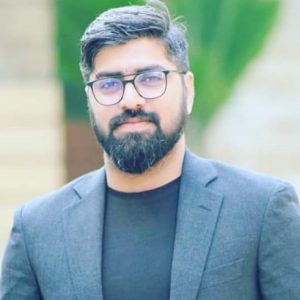 Latest posts by Wafa Mansoor Buriro
(see all)
Facebook comments