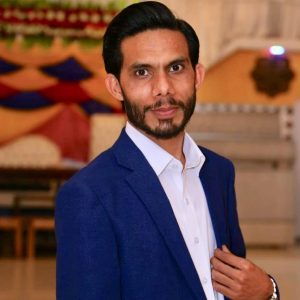 Author: Nicholas Sparks
Review By: Naveed Iqbal Bhatti
Victor Hugo, The author of the greatest novel "Les Miserables" is reported to have once said "To love or have loved, that is enough. Ask nothing further. There is no other pearl to be found in the dark folds of life." Love isn't an impetuous passion but on contrary, it's an element TRANQUIL & DEEP just like the love & passion of Noah Calhoun and Allison Hamilton, the two central protagonists of Nickolas Sparks' Novel "The Notebook."
The Notebook is the first romance fiction novel of Nickolas Sparks which was published in 1996. This novel appeared to be one of the Best-Sellers in The New York Times. This novel was later adapted into a much-admired movie of the same name in 2004 and received many awards including MTV Movie Award & Teen Choice Award for Choice Movie.
The Story of the novel is an out and out romance yet so much simple but the narration style of the author is captivating & admirable. The romantics would call it a love story, the cynics would call it a tragedy but for me and the author, it's a mixture of both. Set amid the austere beauty of the North Carolina coast, the novel's setting revolves around a war veteran named Noah Calhoun who recently returned home from The Second World War. Noah is restoring his home to its former glory. The Readers are first introduced to Allie through his reminiscence & memories with home Noah still seems to be emotionally associated & haunted by the images of beautiful Allie since their fleeting romance fourteen years ago.
During that summer, Noah & Allie fell in love deeply despite the differences in their social status. After That, Allie had to go back and their story had almost been crushed & pulverized even before it started. Noah Calhoun wrote many letters to Allie which were left unanswered. That's where the social status intervened as Allie's mother had intentionally taken all the letters without intimating her daughter. Years passed and both of them had not heard from each other but the rose of love had continued to blossom in their heart in each passing day.
Fighting his demons, Noah Calhoun contented to live with the only memories he had but when you are destined for something, your paths will cross again. The same happened with Noah when one day, Allie unexpectedly returns to his town to see him once again to sort out misconceptions & misunderstandings. They started to accept their true feelings for each other and cherish their ever-lasting bond of unaltered eternal love.
As the story unfolds, many things happen one after another but I am not going to spoil anything by revealing everything concerning this story. If you are not a devotee of love & romantic stories then this is the perfect choice for you to think otherwise. Nicholas Sparks portrays a tremendous picture of obstacles and things that only love can offer. Love is a very powerful emotion when tasted in its purest form. Through love, one can get rid of the different demons of life i.e. negativity, agony, despair like the ailing Allie who suffered from Alzheimer's (A severe form of Dementia) but still managed to find solace and love. True love always finds a way to sneak in & can triumph over all odds.
Some of my favorite quotes from this classic novel are as under:
"The best love is the kind that awakens the soul; that makes us reach for more; that plants a fire in our hearts and brings peace to our minds."
"I am nothing special, of this I am sure. I am a common man with common thoughts and I've led a common life. There are no monuments dedicated to me and my name will soon be forgotten, but I've loved another with all my heart and soul, and to me, this has always been enough."
"You are my best friend as well as my lover, and I do not know which side of you I enjoy the most. I treasure each side, just as I have treasured our life together."
"We sit silently and watch the world around us. This has taken a lifetime to learn. It seems only the old are able to sit next to one another and not say anything and still feel content. The young, brash and impatient, must always break the silence. It is a waste, for silence is pure. Silence is holy. It draws people together because only those who are comfortable with each other can sit without speaking. This is the great paradox."
"Dusk is just an illusion because the sun is either above the horizon or below it. And that means that day and night are linked in a way that few things are there cannot be one without the other yet they cannot exist at the same time. How would it feel if I remember wondering to be always together yet forever apart?"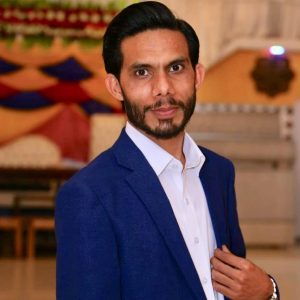 Latest posts by Naveed Iqbal Bhatti
(see all)
Facebook comments