Mr. Chips, My Career Remorse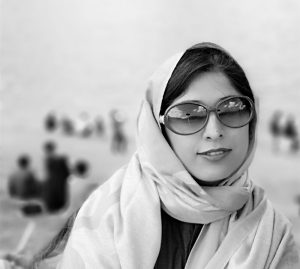 Colonialism left scars on the face of our nation in many forms. On the one hand we have native comprador to rule us and on the other we have its traces in form of prescribed syllabus in the field of education. We are bound to show our loyalty towards gone imperial master in one way or the other. Although the era in which we are living is hall marked with world Englishes but this loyalty does not allow us to select our curriculum of English freely.
For instance, we have a novella to teach our intermediate classes, Good bye, Mr. Chips since last 55 years.
Mr. Chips, a novella, is written by James Hilton, an English writer, first published in 1934. It tells us the story of a teacher, Mr. Chips. The main plot revolves around the character of Chips and his teaching career. It encompasses his relationship with his institution which was so sturdy with the passage of time that he himself started reflecting the institute and became a monument of antiquity for it. The artistic success of the writer is above question in the novel that moves to and fro and unfolds the story by using many modern techniques, for instance, flashback, nostalgia etc. Besides its a story of a relationship of a teacher and his students, smooth and slow growth of his teaching career, along with a vivid description of the historical events of the England in that specific era.
In the first session when I started teaching Mr. Chips to my class, I could not name the unease that I felt. And that unease became more and more in the coming sessions. I look for a compatibility between Mr. Chips and my students who usually come from very humble academic backgrounds. Unfortunately, first, they lack the caliber to learn such a master piece of literature and second, they are a total alien towards the social setup and historical happenings of the England of that time. I feel burden on my teaching conscientious when I am always unable to connect my students to the novel during learning process. We have to spend almost two months to cover it as it is a book length story. A teacher head and shoulders above in the story with blurred images of students rarely evoke the wave of interest for my students, except the episode of Kathrine and Ralston.
Honestly speaking I found myself a failure on both ends: neither I am able to improve their language skills with the help of this novel nor I can connect them with the novel as the story belongs to a different society, stranger era and unknown people. But when I reach the chapter in which Mr. Chips had a row with the Ralston, the new headmaster of the Brookfield school I feel a mean empathy unconsciously. Ralston was a live wire and a man of new era. He wanted to get rid of Mr. Chips.
First, he politely offered him retirement from the job, which was rejected by Mr. Chips. Afterwards he ruthlessly used the plain words and told him, 'since you force me to use plain words, Mr. Chipping, you shall have them. For some time past, you haven't been pulling your weight here. Your methods of teaching are slack and old-fashioned; your personal habits are slovenly …. Look at the gown you're wearing. I happen to know that gown of yours is a subject of continual amusement throughout the school.
I always teach this section with an unusual zest however I never share my empathy with my students. I cant, because antiquity has an edge on modernity no doubt. But in our scenario the situation becomes complicated when our target audience cannot establish a sense of belonging with the novel. And I really feel myself a failure when at the end of the novel my students ever ask, "Mam will you please tell us important question to learn for exam from Mr. Chips".
I suggest and request to the concerned authorities to say Goodbye to Mr. Chips by replacing it with any other good novella, biography or whatever which must belong to our students. This selection can be done by keeping in view the social and academic background of the students. We must reconsider and revisit the novella by keeping in mind the learning targets which we want to achieve through Good bye. Mr. Chips. We must ask ourselves : we want to give inspiration or language skills or only a piece of English literature by keep including the said story in the curriculum .
Besides English language is no more a matter to show loyalty with our colonized past. There are many Pakistani writers even who are creating good English literature. And if biography is must to teach who can deny the far- reaching and deep effects of telling the story of the marvelous and inspiring life of Prophet Muhammad (PBUH).
Latest posts by Naghmana Haseeb
(see all)
Facebook comments