Feeling bored in times of Corona?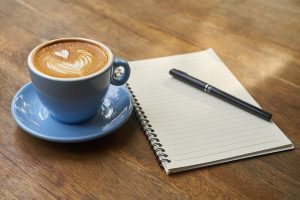 With the spread of Corona virus, people round the global are requested by their health authorities to go into partial or complete lockdown to stop further spread of this virus. While solitude had always attracted many of us, this social distancing is posing itself as a hard nut to crack for some others.
A few days back, while I was getting some work done at home, my mind came up with some Quarantine activities that will not only keep us busy but will also leave us with a sense of accomplishment.
Here we go…
1. Books… Booked!
If you are into books like me and have some titles waiting on your book shelf to be read, it's a great opportunity to pick them up and finish them before the idle days come to an end. If you don't have new titles, it's an equally good idea to re-read one of your favorite books and you'll be amazed at how re-reading old books present a new perspective of an older thought. Plus, you can make use of the internet and enjoy the latest titles from your favorite authors online.
2. Cook
In a time when restaurants have been closed down for the greater good, you can head to the kitchen to try some finger licking delicious recipes for yourself and for your family. If you are a newbie with cooking, this will let you learn a new skill. If you are a pro at it, you'll just make your way to everyone's stomach… Oh, oops! to everyone's heart, I meant.
3. Quality time with your family/ kids
In a really, really hustling routine, we hardly get to spend quality time with our families. In tough routine days, our interactions with our families are dictated by our work routine and our conversations are mostly about what needs to be done and by when. Now that most of us have plenty of time, we can invest that time to "listen" to each other. We can use that time to play with our kids or we can use that time to observe and laugh at their cute innocent acts or simply, let them feel that we are there for them.
4. Quality time with yourself
Have you ever realized that we seldom spend time with ourselves? We always have a list of to-do"s that doesn't let us enjoy a cup of tea or coffee while looking at the horizon, the list that doesn't let us enjoy the sun setting moments, the list that doesn't allow us the luxury of a bare-foot walk in our lawn. Now is the time; you can do any of these things and take your time to reflect on a more natural self of yours. Spending time with oneself always bring about some positive energy. Doubt my words? Try it for yourself!
5. Music or Muzik… Photo or Foto? Well, whichever way you like that!
When was the last time you played your favorite track on your phone/ music player? And, when was the last time you revisited some golden moments of your life? Can't recall that?!
With enough time on your disposal, you can do this right away and feel the trill.
6. Make new friends but don't forget the old ones.
"Old is gold", they say. If you are feeling like you are rusting through (unnecessary) resting, you better try reconnecting with your friends from your high school/ college/ university. It's always good to have someone to laugh with and who better to laugh with than the ones you made those memories with?!
7. Who doesn't like to smell flowers?
Surely, everyone loves smelling flowers but to get some flowers one has to put in some efforts. Take up some gardening related responsibilities for some days. Talk to the plants, water them, take out weeds. With every bloom in your garden, you'll find more reasons to smile.
8. Take on an online course
Take on an online course in anything that you are passionate about. Be it writing, painting, photography, fashion designing, interior designing, cooking, baking, computer certifications or anything, you can choose to acquire the skill that you have always desired to have and you can even leave everyone awe inspired by creating your own master piece.
9. Tidy up the cupboards
It may sound unattractive but it's not that bad of an idea to keep boredom at bay. Seeing things nicely arranged is always satisfying for me so this activity is part of my regular routine. You may, unexpectedly, receive a word of appreciation from your family but more importantly, you will get to know what you might be needing for the new season. The unused/ unwanted stuff can be handed over to a more needy person.
10. Digital world
If nothing from the above described activities attracts you, you can choose to grab a big bowl of pop corns and sit in your favorite chair/ couch to catch up on the missed episodes of your favorite tv serial or some famous Season. Alternatively, you may like watching some sci-fi or tech videos on YouTube. Either way, it's a cool idea to kill time.
How are you utilizing your Quarantine time, by the way?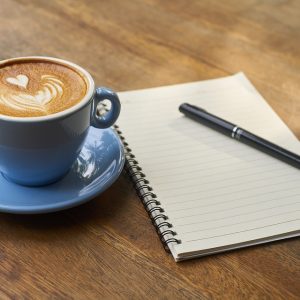 Latest posts by arooj ahmad
(see all)
Facebook comments