Cinema: Down the Memory Lane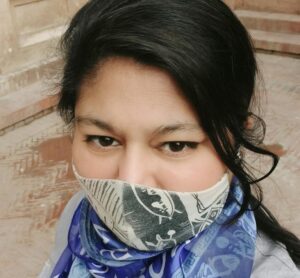 I was preparing a lecture for my film class and nostalgia hit me hard. The readings and posters from the book 'Cinema and Society' by Ali Khan and Ali Nobel Ahmed took me to the time where I was living in a joint family but above all living with strong-headed women.
One particular woman who was my late 'phopo' (father's sister) known as Khalida Baji of the family and neighbourhood. When I got to know her she was in her fifties, single, opinionated and had a great say in the surroundings. She taught me so many valuable lessons and a lot of oral history. I can still hear her pieces of advice in my head and connect them with my current situation till now. Her taste and knowledge of films were phenomenal. We have many cassettes of Indian songs and used to watch films on VCR. We (my siblings and I) were not allowed to go to the cinema because in the 90s cinema was considered vulgar after the Islamisation of Zia.
As I mentioned she was one of the most ferocious women I know her adventurous nature has so many stories which she used to share from time to time. When we used to watch films together she always tells the problems she faced to went to cinema houses, the ambience, adventures and the films. I believed in The glorious days of Pakistani Urdu cinema due to her.
I got to know from her that Pakistani cinema had fixed a special time, a 3-6 show, for the woman. Once, followed by a burst of laughter a cinema-gallery fell over and the women not only got injured during that show but also got scolded by their families that going to the cinema was a devil's play. At the time of the 1965 War, she was in a cinema watching a Pakistani film and two women got up in the middle of the show and told them (she and her sister) that the war had started (when she recalled this memory I always saw a twinkle of laughter in her eyes) both of them left the cinema immediately and ran home which was at Beadon Road before any damage but she always said that I was not afraid of the war but from Farooq (my paternal uncle, his brother, who was in Pakistan Times and an angry Alpha male type man) because if he got to know that I was at the cinema he will scold me for going to the cinema. When they got back they got to know that Farooq Bhai was at home so they climbed through our neighbour's house and went straight to comforters without taking their shoes off.
I watched Noor Jahan's film Qoel 100s of times. I learned songs by heart like dil ka diya jalaya and behti hawain …. what an epic movie with spectacular story, acting, direction and situational songs. My whole childhood is composed of her loving memories. I remember we used to watch Door Darshan, the Indian channel, and when she watched Bollywood songs she always said (jahanum mai inhi nangi jaghon par seekhain lagain gi) they will burn in hell with iron rods on naked flesh while my mother always said if you don't like it don't watch but she always listen chitarhar. My introduction to Noor Jahan, Firdaus, Sabiha Khanum, Santosh, Darpan, Aslam Pervaiz and many more was her oral stories about them the films and the interviews published in newspapers. She has a huge collection of audio cassettes which were beautifully arranged in her cupboard's last compartment. She never forwarded or rewinded songs because she didn't want the detriment of the tape.
Waheed Murad, his chocolaty hero persona, and the suicide story always played in the background by her when we watched any of his films. Sangeeta and Nadeem's film Muthi Bhar Chawal on Kulwant Singh's novel would always bring stories of partition which we discussed, analysed and gave us a sense of research the facts. I admired her to date that she says whatever she thinks is right.
Some memories are unforgettable, remaining ever vivid and heartwarming! My memoirs about her will never fade.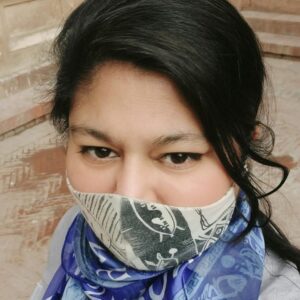 Latest posts by Ammara Khalid
(see all)
Facebook comments