Positive Impacts of Covid-19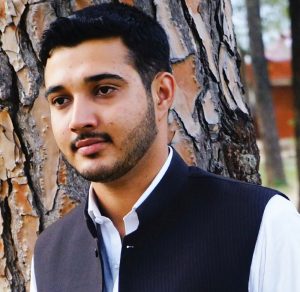 Much has been written about the negative economic and social impacts of coronavirus, which cannot be denied. Parallels have been drawn between the economic impacts of COVID-19 and the great depression of 1929. There is no doubt that COVID-19 will have devastating consequences for economies around the world. However, some positives may come out of the current situation.
It's easy to lose your hopes and brood over the negative side effects of any event, especially when as a community we're battling a global pandemic. For every low, there's a high and it's true that even this current scenario has a silver lining to it. Here are some positive impacts of Covid-19 pandemic that we must look forward to.
First positive impact of Covid-19 is helps you build genuine relationships. We all have been so busy living the life, many of us have lost those real, genuine moments we have with our loved ones. It could have been the busy schedules, running around to make ends meet, & rushing to be in urgent meetings. The COVID-19 situation has positively impacted the way you emote and maintain relationships. You get to spend your time with your family and plan your work better. This actually helps you build a better future for both your work and family. As life slowed down, we have found ways to stay connected with people, even if it's virtually. Reconnect with your loved ones and retrospect.
Second positive impact is entire lifestyle changes to practice better hygiene. Times have changed, and people are now aware of how important it is to keep yourself clean. And these recent times have made us all aware of how to do that more hygienically. From shaking hands to a wave, we all have had a lifestyle change for good. We're going to remember to cover your mouths when we cough, to sanitize our hands after touching anything else because we know what can happen if we don't.
"Being hygienic is no longer just a good habit, but the very skill you need for survival. "
Third positive impact is education becomes digitized and affordable. The pandemic had posed a threat to the whole education system. Schools, universities, and colleges have been shut down. Yes, it is saddening but have you looked at the brighter side yet? Educational Institutions have found a way to overcome this immensely challenging series of events. Classes have begun again, thanks to technology.
Online classes have become the new norm for educational institutions and it has come with a few benefits too. Institutions can now save on the infrastructural costs and as a result, the students needn't bear the brunt of the costs, making it more affordable. Moreover, parents will get first-hand knowledge about how classes are taught and can directly understand how their child perceives concepts. As the online education system grows, we can expect an increase in the reach and accessibility of education within every section of the society.
Fourth positive aspect of COVID-19 is the effect on the environment. Carbon emissions are down globally and with manufacturing and air travel grinding to a halt, the planet has had a chance to rejuvenate. And China recorded an 85 percent increase in days with good air quality in 337 cities between January and March. Elsewhere, wildlife is also reappearing in other major cities and the biodiversity is slowly starting to return in various parts of the world. Greenhouse gas emissions in Europe – for example – which has been most severely hit by corona virus, will drop by 24. 4 percent in 2020 because of the lockdown.
According to the US Centre for Disease Control and Prevention (CDC), almost 3,700 people are killed every day around the world in road traffic accidents. On average – one month of lockdown will have saved about 110,000 lives worldwide that could have otherwise been lost due to such accidents.
Fifth positive impact is in shape of peace. The coronavirus is also raising hopes of fewer battles and less conflict, resulting in increased levels of peace. The United Nations called to end all wars in the face of COVID-19 as the world confronts a common enemy: "It's time to put armed conflict on lockdown,"
Last but not least, the positive impact of covid-19 is connectedness. A positive outcome is a rejuvenated sense of community and social cohesion. Self-isolation challenges us as social animals who desire relationships, contact and interaction with other humans. However, people all around the world are finding new ways to address the need for inter-connectedness.
In Italy, one of the worst-hit countries, people are joining their instruments and voices to create music from their balconies. People are leading street dance parties while maintaining social distancing. People are using social media platforms to connect, such as the Facebook group The Kindness Pandemic, with hundreds of daily posts. There is a huge wave of formal and informal volunteering where people use their skills and abilities to help.
In the nutshell, Every coin has two faces. With bad comes the good, and these are some of the predictions that I think would stick and become the norm. Countries everywhere are still fighting this pandemic, and we sure are going to overcome this. We're a race of survivors, and we're going to win this too. I agree the battle is hard & long. But let's look forward and focus on the brighter side for all we have through these difficult times are these & nothing else. Let us hope and pray that the current episode of COVID-19 will be over soon and life will get back to normal.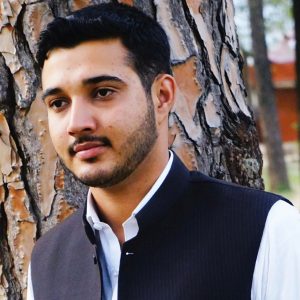 Latest posts by Khanzeb Afridi
(see all)
Facebook comments