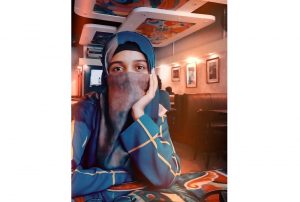 The Badshahi Mosque was built by Emperor Aurangzeb in 1671, with construction of the mosque lasting for two years until 1673. The foundations of the modern Lahore Fort dates back to 1566 during the reign of Emperor Akbar. In 1981 the Shalamar Gardens were inscribed as a UNESCO World Heritage Site.
Hard. Very hard. All facts!
These aren't the notes I take when I roam in the city in search of some air and sanity. These are some googled facts I gathered in a couple of minutes and that I have been reverting to for three years now whenever I feel like I know nothing about the history of this city. Blameless though somewhat bitter, I want to pass this allegation.
I have taken notes on Lahore but they're not cross-checked with the history books and encyclopedias. My notes are too personal. They're all in glances and gushes I bump into while speeding on Canal Bank Road or whirling through Ichhra Bazaar.
Lahore, it is said, deserves the title of the chronicler of South Asia and the Mughal empire. But its wanderers are happy to name it otherwise – the circus of qingqis, the godfather of cinema, the melody of dhabas. Even this 'the' looks so imposed for its spirit today.
For the first six months that marked my first semester in the University of the Punjab, I rarely discovered its cafes, bazaars, tombs and mosques. The public space available for me and my friends was only limited to malls – safe and predictable.
We used to slice out zones of Lahore through all the malls here. The triangular reach of women for Emporium, Packages and Amanah was like that Christian holy trinity apparently promising sanctity and shelter. But with time and trials, the fallacy faded.
One night, I was kicked out of my hostel with the dawn of the fact that almost all the private hostels near the new campus are operating illegally. I was doomed and short of money, without parents or relatives or close friends to rely on for help. And that wandering in the streets and towns that one day in search of a decent hostel made the idea of malls swift away very easily.
One brickless night fixed the cityscape for me. The shapes of pathways I was familiarized with since childhood dated back to my mother and grandmother and great-grandmother. They were made to map the urban spaces the same way I was. A no for convoluted streets. A yes for wider roads. A no for open air local restaurants with plastic chairs and steel plates. A yes for international franchises in plaza basements.
The maps I was destined to inherit and pass on had melted into the earth for me, decomposing into grains of impotent fears. I was left to my wits and experiences to draw a new blueprint of Lahore for myself.
Every street smelled so reachable now. Every no, a yes. Every turn, a passage. I started to walk more. That was the only way I could assemble my thoughts about change, self-sufficiency and alienation. This was also the time I visited the historical sites with friends and classmates.
Sightseeing came to me as an overrated statement of the past travelers. Back in school, I used to collect all the saturated pictures of the monuments of Lahore. Now, when I could really behold and touch them, they came out as dusty and crowded – repellent. I visited a place once and it lost all charm for me. That's not normal here.
The burden of eulogizing a monumental city like Lahore aggravates a great deal for a student of literature and humanities. It comes inevitably, parasitic to the years you decide to breathe here.
Students visit these minarets and mammoths with the reverence of a religious pilgrim. Seniors at university and teachers in classrooms expect you to be swooned away by this land and its history. And that's not enough. While you tread its pungent bazaars and gardens, you need to roll out verses of Ghalib and accounts of Shah Jahan. That's a courtly manner to pay homage to the legacy of Lahore.
I could never look at a city with such a lens. Finding a café in Anarkali once with my friend, I froze to the staircase. Anarkali, a local basement café, a hippie motto in red LEDs, and a bunch of cigarette junkies. What a bizarre scene! Better than memorizing the takhtis (boards) installed outside monuments. This, contrarily, I could understand so easily. The real joy of loitering lies in understanding the spaces you move in your own way.
The learned ones would tell me to read about the city. I wanted to read "the city". That required such a minimal amount of effort. Walk for an hour or two. Get a set of hands-free fixed only to the right ear. Sneak into random conversations with the left one. Complete the sentences and emotions as you want. Voila! A lore from Lahore!
This was my way of reading Lahore. The valid experience of a mortal traveler.
What do we think a city offers to its strollers? Eyes! Thousands and millions of eyes – sad, drooped, almond, smoky, singing, enchanting eyes – gateways to my accounts on the city.
I remember the eyes that picked up bits of my paaparr (corn snack) outside Lahore Fort and zoomed out laughing hysterically. The eyes that tapped my friend's breasts with a cane stick in Anarkali and pretended to be ignorant. The eyes that questioned my patriotism for dying to visit the Gurdwara beside Lahore Fort.
The hatred, the heat, the swears, the songs had to be validated by the very people who animated them in Lahore. An urban space has to be read by the people that chart out rules of existence and expression for themselves and the migrants.
People pollinate stories. Stories spin histories.
I shaped my pathways for the city in my own manner, through my own eyes. What's more to be added by the travelers and loiterers?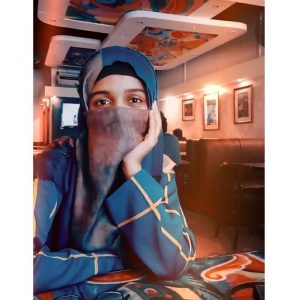 Latest posts by Saba Khaliq
(see all)
Facebook comments