Department of Criminology UoS: Its Progression and Challenges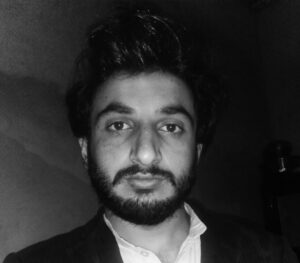 Criminology is the newly emerging science in Pakistan, various public and private universities are offering BS, MS, MPhil, and PhD programmes around the country. Sindh University Jamshoro started the department of criminology in 1994 with MS and MPhil programmes. In 2013, the department started BS and PhD programmes as well. It is important to note that the department of criminology UoS is the first department in the country where more than 1300 candidates are enrolled currently. The Sindh University is the first public university that has commenced evening batches in 2020, and more than 150 students are enrolled in each BS-Criminology evening batch. The department has progressed readily with the praiseworthy efforts of Prof. Dr Nabi Bakhsh Narejo, Prof. Dr Waheed Abbasi, Sir Abdul Hameed Mahesar, Sir Hyder Ali Memon and all other faculty members.
Pakistan has an ample need of improving the criminal justice system, security system, investigation agencies, and many such institutions. Is this possible to improve all these institutions without the development of criminology? No. The only person who can improve all these systems is a good criminologist. In all the perspectives, the department of criminology UoS is always trying its best to produce such great criminologists who can serve the country in all aspects.
Unfortunately, the department of criminology – contributing broadly to the country's criminal justice system – has no facilities; no investigation lab, no research fundings and there are many other crucial requirements that the department is lacking. Without these all facilities, how the teachers have to face hurdles; we all are aware. The Pakistani government has no heed to such educational institutions; so, how can our country have a good criminal justice system? Govt should provide funding and facilities to the department of the criminology University of Sindh for research and investigation purposes. Thenceforth, it is possible to have good criminologists who can maintain law and order, bring peace into society, and the world's best criminal justice system in the country only with the subsidies of administration.
Latest posts by Sabir Hussain Zounr
(see all)
Facebook comments