Making Pakistan Safe and Peaceful for Minorities – A Dream Yet To Be Realized!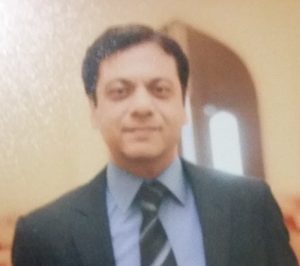 Pakistan is up against multiple challenges related to economy, political stability, and religious intolerance. Technical experts may bring about economic growth and political stability by implementing required policies, programs and actions. However, improvement in the social outlook can only be brought about by a collective effort of the society in creating a peaceful and tolerant environment where minorities are not verbally but "practically" accepted with their difference of opinion. Print and digital media platforms aiming to inform and educate Pakistanis can effectively promote religious tolerance and living in peace with others, which is a need of time as religious intolerance is becoming deep-rooted in our society, leaving minorities facing harassment, violence, and threat for life.
Over the last four decades, religious hardliners such as Tehrike Taliban Pakistan, Tehrike Labaik Pakistan, Milli Muslim League (Hafiz Saeed), Sipahe Sahaba now Millate Islamia, Jaish-e-Mohammed, Lashkar-e-Jhangvi have shaped a violent image of Pakistan by fostering intolerance that often resulted in violent mob attacks or assassinations. Unfortunately in the majority of these cases law enforcing agencies could do only a little or nothing.
Hardliners' message of intolerance on religious, cultural, social issues has had far-reaching consequences for us and many regions of the world. They seek to challenge our shared values of peace, justice and human dignity. Secularists, dissidents, Ahmadi, Shia and Christian minorities are harassed and threatened by authoritarian believers who want obedience from all. Similarly, human rights activists face difficulties and serious threats who speak for minority rights. Blasphemy laws have been misused to prosecute and persecute Muslims, Christians, secularists, and dissidents.
There are examples of the enforcement of blasphemy laws and violence connected to blasphemy allegations where on blasphemy charges numerous individuals are often sent to prison. Ahmadis are persecuted minority facing hostility and ill-treatment of extremist organizations and given lack of protection from the government.
The mindless glorification of Khalid Khan, who shot dead blasphemy accused Tahir Ahmed, is shocking though not the first incidence over the past three decades. The religious hardliners turned Khalid Khan into a hero and people in our country don't seem to be moved on the brutal killing of an unarmed and elderly man who apparently had some psychological issues. Very sad! How long this intolerance will keep the better sense under lockdown is a big question to ponder on?  There are many such examples where minorities are facing hostility and ill-treatment of extremist organization and given a lack of protection from the police.
In 2010, operatives of Tehrik-e-Taliban brutally killed 86 Ahmadi worshippers during Friday prayers at mosques in Lahore. In 2013, TTP was linked to the killing of 127 Christians in Peshawar. Despite sufficient evidence of the threat presented by TTP, our government has been completely lacking in dismantling it.
Back in 2014, religious hardliners in Gujranwala burned down many homes in an Ahmadi-inhabited village over an allegedly blasphemous Facebook posting, killing four, including an elderly woman and her two young granddaughters. More troubling than these individual cases is the ability of groups like TTP to draw on the laws to justify their crimes. For example, when TTP and its affiliates massacred Ahmadis and Christians, it claimed that it was doing so because Ahmadis and Christians are infidels who insult Islam. Similarly, when TTP massacred the children of military families, it claimed that it was to signal its opposition to the parents' implicit support for the US-backed drone attacks.
Within the Pakistani government, Salman Taseer, the governor of Punjab, and Shahbaz Bhatti, the minister of minorities affairs, were assassinated. In Taseer's case, the assassin, Mumtaz Qadri, maintained the support of over 500 Muslim clerics and was serenaded with rose petals and praised for his "defence" of Islam as he entered the court during his trial. Mashal Khan, a student in Pakistan, was accused of blasphemy and killed by a mob in 2017.
Pakistan cannot afford to spend billions of dollars and sacrifice its soldiers in counterterrorism efforts. Besides, our law enforcing agencies alone cannot do it single-handedly. We need to put an effort to overcome a culture of fear that prevents adequate police protection for vulnerable populations and communities and the prosecution of known terrorists.
We need to take preventive steps to address the underlying conditions that drive individuals to join violent extremist groups so that we are able to develop a peaceful, tolerant and progressing society where people can express their opinion without fear.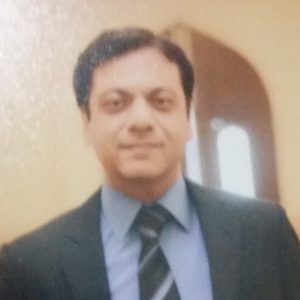 Latest posts by Waseem Raza, Lahore
(see all)
Facebook comments