Do not judge a book by its cover – Charity Shops in UK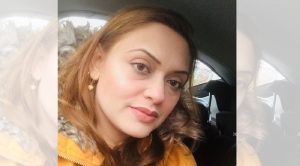 In my early days in UK I used to commute on buses. I bought a monthly bus pass which enabled me to ride as many times as I wanted to. My son started going to school. After dropping my son to school, sometimes I went to town centre putting my younger daughter in pushchair. I usually just did window shopping and mainly explored my new town.
One day on a similar trip I saw a shop with the sign board saying, CHARITY SHOP. I assumed it was a shop asking for donations or charity. Under this impression I did not enter into it. After a few days of exploration of the town, I passed by the same shop again and decided to have a look inside.
This shop was called British heart foundation and there were a variety of products on sale. It ranged from clothes, books, household, kitchen stuff, toys, CDs & DVDs, decoration pieces, mirrors, paintings and what not. I was confused about all this as the shop was for charity while from inside it looked like any other shop selling a variety of items. I asked the worker, what is this shop for? She told me it was a charity shop with new and used/second hand things donated by people and other branded shops. All the items were on reduced price.
There was another shop next door by the name of OXFAM (Oxford Committee for Famine Relief). I went in and the concept was the same in it. Me and my daughter enjoyed visiting these shops as they had a wide range of stuff arranged nicely on shelves, neat and clean. We would not find as interesting things in any other routine shops as we did here. In fact, it gave me the opportunity to learn about another aspect of British culture.
We started visiting these shops regularly at least once a week. We used to look for things and enjoy and learn about the lifestyle of British people. These shops are a reflection of British culture in my opinion. Through them you are introduced to British houses actually. You get to see how they live and things they use every day. One can say that you enter into a museum of British lifestyle when you enter a big charity shop. You just have to have a taste and curiosity about it. A museum with an added advantage of buying the contents if you like.
Normally I did not buy anything from these shops but a trip was a must every time we visited town. Once I asked my Pakistani friend if she has been to any charity shop? Her answer was very insensitive, 'no I don't like to go there as poor shop from there'. I then didn't ask anything further. But I didn't stop visiting them. Not all the things there were second hand, some of them were brand new but without price tags or original packaging.
Three years later I moved to another town. The difference in this town was that it was populated totally by native English community. There is a high street in every British town which is a road where all the shops are, ranging from daily necessities, restaurants to entertainment activities.
There were three charity shops on high street. Every one of them was working for a different cause and were part of different organisations. The money earned from selling donated items goes to one of the organisations, which in turn spends this to some cause in society. Some work for old age people, some for pets, some for Children in need, cancer patients and there is a long list.
One day after dropping my daughter, I was talking to another mother at the school gate. It was sports day in school in a few days, my daughter's team was allotted yellow colour. I was wondering, where could I get a plane yellow T-shirt. She told me to try charity shops.
This lady seemed to be an affluent lady. I asked if she shopped from charity shops? I remembered the statement of my Pakistani friend. She said, yes quite often, especially on such school events. She said it was wise to shop from there. Why to waste a big sum of money for one day's occasion. It made perfect sense to me.
On that day after collecting kids from school I went to the charity shop and bought a yellow shirt for my daughter, for one pound only. There was no price or brand tag on it. Secondly it was used and donated to shop by someone. I asked the worker if it was washed? She said no, it was steam ironed and was nicely hung over the rail. I loved this quality of British honesty, they never tell a lie to sell their stuff. After coming back home, I washed it. After using it on sports day, I donated it back to the charity shop so they can sell it and money is raised for noble charity purposes.
These shops decorate things beautifully and present the stuff in such a nice way that anyone can get attracted easily. Once I needed a few towels for floor cleaning. I went to a charity shop, where I met a very elegant lady. She told me that she purposely came here for shopping to buy vintage style clothes that reflected British culture.
I found that although things were already on reduced prices, discount sales were put on special occasions like new year, Christmas, Valentine's day & Easter for every member of the community could buy affordable stuff to celebrate the occasions.
These organisations not only help UK but countries in Africa and Asia too, for example, in natural disasters like Tsunami.
Another fact about these shops is that people work here voluntarily. There are over 11,200 charity shops throughout UK and they earn 295 million pounds approximately per year. 233,000 people work here completely free, voluntarily, and only a few are paid.
These shops and their workers and in fact this whole set up impressed me a lot. The way British society works, it is one unit, together for many noble causes. The value of this society was even more for me now. I have decided to dedicate my time towards this cause. I have applied as a volunteer worker in one of the charity shops. I will donate two hours at least 5 days a week, I am waiting for their reply.
Thinking about the lack of awareness and opinion of some people about these shops, as my friend had. People need to be more aware of this useful concept, especially those who come here from overseas. One should not judge the book by its cover. I admire UK in many ways and charity organisations is one more thing about it.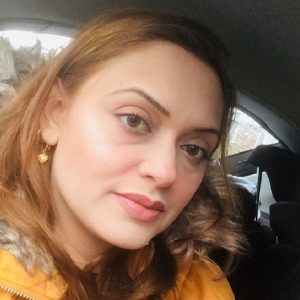 Latest posts by Dr Siti Hasmah
(see all)
Facebook comments